Orange Is the New Black
(2013)
Where to watch
Buy
Subscription
Buy
Buy
You might also like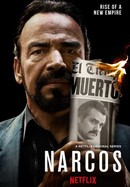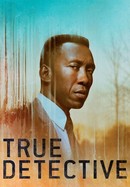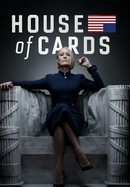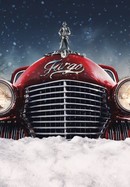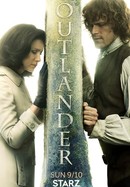 Rate And Review
Orange Is the New Black: Season 1 Photos
Audience Reviews for Orange Is the New Black: Season 1
I watched all the seasons 3 times. Great show. They should have did 8 seasons.

Great show if you're part of the woke crowd that believes white men are to blame for everything wrong on the entire planet, and that women should never be held accountable for their actions even when they're criminal. Every male character on the show is either evil, incompetent or both. Kohan is obviously just another man-hating Jewish lesbian with an axe to grind.

It was good, but it uses the R word too much. Netflix should know that many find the use of the R word incredibly rude, offensive, and disrespectful when used for any reason other than to describe a medical condition. It is a medical term, it should not be used to describe people that are acting in an unintelligent manner or as an insult. That in itself is morally wrong.

This show is quite good; I came in late though, and it had been a little overly hyped. Luckily that was the limit of my prior knowledge: "It's really good!" Pretty much all female characters that span the gamut of ethnic backgrounds, age, sexual orientation... Wasn't blown away by the lead but she offers a placeholder for the viewer (man or woman or other) to throw themselves into the prison scenario. My favorites are: the talky Italian chick, the I'll-bang-everyone girl, the stern, mature reputed murderer, and creepy mustache man. Also good: the crazy-eyed girl, the prison director dude (also mustached). I didn't like: Red (the Russian woman) or her devoted follower (the one that talks), the cute blue-collar guy or his Latina girlfriend.

I watched ep 1. And I dont care what happens to these people. So it was a rejected pilot for me. Tho the shampoo thing was pretty hot, but then again, I do have a pineapple doorknocker.

The season kept me invested and wanting to know what was gonna happened next. Also it has a good "villain"

It's hard to think of a new show that was as groundbreaking and new as Orange is the New Black. I remember being in New York seeing billboards for that show, and I'll never forget when I first saw it.

Sooo good!! It takes you in different places

Orange Is The New Black routinely pays homage to its form, by referencing books throughout the entire Netflix original series. After the first season, the show heavily diverges from the truth of the memoir it was based on, though the show still makes an effort to honor books by including them in the characters lives. Not only do inmates rely on story to get through their incarceration, but their incarceration becomes a story (ie. Orange Is The New Black: A Memoir by Piper Kerman). OITNB may weave a tall tale, but a tale that is rooted in truth. Although the lives of Chapman and the other inmates depicted on the show are fictitious, they are based on real people in true situations. The show brings to light real issues that exist within the prison system, and educates us while entertaining us. Image result for oitnb standing on tables the animals The show dramatizes and exaggerates the realities of prison riots, and idealizes an outcome that could benefit the entire prison system. By grouping all of the worst-case scenarios in a Murphys-Law sort of way, the show educates people about prison life, laws, and serves as a sort of guide on How-To avoid prison.

Excellent series. I would have rated it 5, because it is, but for one thing: it's a bit rough and crude for me. Yeah, I know they're rough and tough prisoners. Even so, it's a bit much for me. But all the characters are well defined, the acting is superb, the writing excels, the premise is unique. I loved Season 1, and binge watched the remaining seasons. I couldn't help it. And it continued to be great. Kate Mulgrew was a standout, as was Suzanne, who appears in a later season. The little gal who spouted religion - a really good actress. Highly recommend, but it's okay if you fast forward through some of the gross scenes.
See Details