Outlander: Season 3
(2017)
You might also like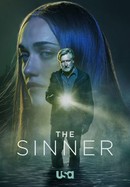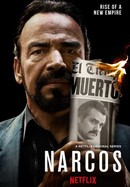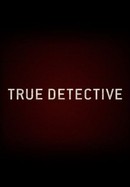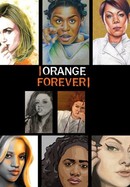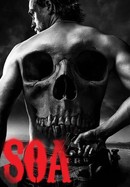 Rate And Review
Outlander: Season 3 Photos
News & Interviews for Outlander: Season 3
Audience Reviews for Outlander: Season 3
My favorite series on television. The story, acting and locations keep you engaged and coming back for more. No surprise, Outlander has a huge fan base.

As a middle aged man enamored with this show up to Season 3, and a sucker for a good love story, not to mention a fan of history, I nearly gave up halfway through this season. It really turned into a soap opera really quick from the start of this season up to about the halfway point. Everybody was seeing or sleeping with everybody, and couples were all around Melrose Place style, ha ha. The characters brilliant acting continued but the lines they were fed made my eyes roll in the back of my head: "we can have secrets, but no lies". Meanwhile Jamie is lying left and right to everybody. And Claire is living a lie for 15 years in Boston. But, then it recovered and finished strong.

I rated the first two seasons higher. This one loses a little as the show starts to get preachy.

ceritanya uda beda. tidak seseru season 1 dan 2

This period piece is exceptional. Interlacing history and a love story is compelling drama with the factual events of the time. The fantastical element of time travel intrigues and adds so many layers to the story. The pro/an-tagonist in both 18th century Black Jack and 20th century Jack Randal's is a torture she handles with such grace and guts. She's a bad ass and so inspiring.

I took a break from the show for a year and wow did it ever hook me back in! It's like I never left, amazing acting and great the scenes really draw you in. Looking forward to binge watching the next season.

I'm sad about the twenty years of course, but they are just following the story line of the books. And because of that I will not take off any stars. The actors, scenes, lighting, music, and post production are what makes this show spectacular!

Oh my God, I'm hanging by a thread here trying to get through the second half of the season. It was pretty decent, albeit a bit heavy handed at times -- and trying to engage emotionally with Briana is like trying to engage with stucco -- but all-in-all okay... until Claire's return to the past. Oh my Christ. I know a lot of people are moved by this part of the marathon, but for me it's so mawkishly sentimental with interminable, stoney lead-weight tele-novella dialogue... all so over-the-top, throaty, oozie, chest-poundie, in-painy, gravely ooey-gooey, kill-me-y, you-complete-me-y, touch-me-y, no-story-here-for-another-ten-minutes-y, SOOO sill-y repetitive with all these punishments -- rinse, repeat -- I'm laughing, in pain, slapping my head, pacing away and back, to try to survive episodes 6, 7, 8... please tell me it gets sane again! Help. For me, coming down from this bad trip is a bit like falling out of love (ironically, given the subject) with someone you finally realize is a drama-queen suffering borderline personality disorder... that the damage is done. That getting to the end of the season is more of a dare than a desire. Do I want to continue butt-slapping my face through the rest of this Olympian navel-gazing? Not really.... But, oh, is this just a low point? Is the old spark hiding in there? Am co-dependant with this orgie of melodramatic slop? What to do...

Didn't like it as much as first 2 seasons, but its still great!

So love this show - From 1st episode to now only watch3rd series this is wonderful - the odd episode is a little flat for me but it's only because the main characters are not so involved - this happens with all shows - however the full account of the extreme love story between the characters remains true - I have not read the books - although I promised myself I would - but some how for me I don't want to spoil the show by being to judgemental - a bit like Gone with the wind - It took me many years to read the book - the incidentals of this production are not so important , only the enduring chemistry for love is what it's truly about and it so delivers at every occasion - one of the best ever shows I have watched - makes me laugh - makes me cry heaps - and makes me so want more.