Cruel and Unusual Punishment
EPISODE: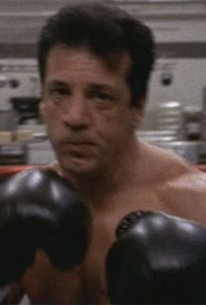 Episode Info
O'Reily (Dean Winters) needs to fix another fight, as his brother Cyril (Scott William Winters) is going to face Pancamo (Chuck Zito), the huge mobster. Cudney (William Cote) has figured out what O'Reily has been doing, and won't help him anymore. In fact, he tells O'Reilly he's going to the warden with the information. So O'Reily pays Kosygin (Olek Krupa) to kill Cudney. He then slips some heroin into Pancamo's water bottle, and Cyril wins the fight. Stanislofsky (Philip Casnoff) goes to O'Reily to try to convince him that Kosygin can't be trusted, but O'Reily doesn't buy it. So Stanislofsky goes to Pancamo and tells him Kosygin spiked his water. Kosygin then goes after Stanislofsky, stabbing him in the neck. In preparation for their meeting, Alvarez (Kirk Acevedo) looks at a photo of Rivera (Nelson Vasquez) taken immediately after Alvarez attacked him. Rivera's wife, Tina (Judy Reyes), comes to see Peter Marie (Rita Moreno), concerned about her husband's sanity. Nappa (Mark Margolis) tells his new cellmate, Ginzburg (Charles Busch), that he's writing a tell-all biography, and Ginzburg tells Pancamo. Adebisi (Adewale Akinnouye-Agbaje) tells Wangler (J.D. Williams) of his plan to break McManus (Terry Kinney, who also directed this episode). Father Mukada (B.D. Wong) is looking into the death of Clayton Hughes' father in the prison 17 years earlier. When he talks to an older inmate, Giles (Austin Pendleton), he gets some shocking information. Keller (Christopher Meloni) continues to probe Peter Marie about her personal life. Beecher (Lee Tergesen) approaches Said (Eamonn Walker) for spiritual guidance. When Said welcomes Beecher, it further angers his fellow Muslims, who replace him as leader. The disgraced Said then moves into Beecher's cell.
Cruel and Unusual Punishment Photos
Discussion Forum
Discuss Oz on our TV talk forum!