The Bill of Wrongs
EPISODE: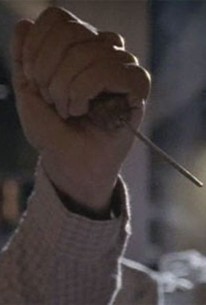 Episode Info
Alvarez (Kirk Acevedo) and Busmalis (Tom Mardirosian) have escaped from Oz, which causes embarrassment for Glynn (Ernie Hudson). Governor Devlin (Zeljko Ivanek) warns Glynn that if the convicts aren't caught, he can forget about being lieutenant governor. El Cid (Luis Guzman), sick of Adebisi's (Adewale Akinnouye-Agbaje) taunting, tells Glynn that Tarrant got his gun from Adebisi, who got it from Hughes (Seth Gilliam). Glynn confronts Hughes, who quickly confesses and is arrested. A new prisoner, Enrique Morales (David Zayas) arrives in Em City, and Pancamo (Chuck Zito) tells him he can have El Cid's share of the drug trade if he kills him. Morales threatens Rebadow (George Morfogen) to get him to do the murder. Adebisi gets help from Said (Eamonn Walker) in pressuring Glynn to put a black man in charge of Em City. Said learns that the prisoners and family members have won their lawsuit against the prison. He gets another visit from Tricia Ross (Arija Bareikis), who announces that she's moving. Going against the wishes of the other Muslims, he manages to get Cramer (Rob Bogue) a new trial. Mobay (Lance Reddick) is forced to snort heroin to prove that he's not an undercover cop. Shirley Bellinger, on the eve of her execution, (Kathryn Erbe) has an unpleasant meeting with her ex-husband. Stanislofsky (Philip Casnoff) and O'Reily (Dean Winters) each maneuver to get the other killed. O'Reily goes with Cyril (Scott William Winters) to meet Dr. Nathan (Lauren Velez) and her in-laws, and disrupts the meeting by professing his love for Nathan. Schillinger's (J.K. Simmons) learns that it was Beecher (Lee Tergesen) who found Hank (Andrew Barchilon), misinterprets Beecher's motives, and gives Hank "a mission" on the outside.
The Bill of Wrongs Photos
Discussion Forum
Discuss Oz on our TV talk forum!