A Word to the Wise
EPISODE: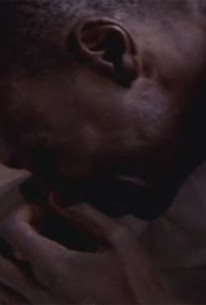 Episode Info
Querns (Reg E. Cathey) transfers more white prisoners out of Em City, and black prisoners take their place. Said (Eamonn Walker) sees Adebisi (Adewale Akinnouye-Agbaje) in his cell, having sex with another prisoner, and complains to Querns about the rampant sex and drug use he's allowing. When Querns is unmoved, Said confronts Arif (Granville Adams) and pushes him to demonstrate his leadership. But Arif doesn't get anywhere with Querns either. Arif is also worried about the influence of Supreme Allah (Lord Jamar) and unsuccessfully tries to convince Adebisi that he's a threat. McManus (Terry Kinney) reconciles with Murphy (Robert Clohessy), who leaves Em City to work with him in Unit B. When Querns responds by replacing all the white guards in Em City with black guards, McManus complains to Glynn (Ernie Hudson), who forces Querns to take on Claire Howell (Kristin Rohde). Ginzburg (Charles Busch) is dying of AIDS, and asks Sister Pete (Rita Moreno) to get his execution date moved up. Mobay (Lance Reddick) can't find out who's supplying drugs to Em City, and, in the throes of his own heroin problem, he almost blows his cover to Hill(Harold Perrineau Jr.). Beecher (Lee Tergesen) finds out that his daughter was returned unharmed, and that Hank was arrested for the kidnapping. He tries to apologize to Keller (Christopher Meloni), who rebuffs him. He gives Beecher's new roommate, Browne (Gano Grills), permission to rape him. Rebadow (George Morfogen), eager to kill again, makes his move on Busmalis (Tom Mardirosian). Stanislofsky (Philip Casnoff), in fear for his life, tells Querns everything about the cell phone. Cyril (Scott William Winters) overdoses on sleeping pills, and O'Reily (Dean Winters) suspects that Dr. Nathan (Lauren Velez) was responsible. When Nathan learns that her rapist has been brutally murdered, she decides to leave Oz.
A Word to the Wise Photos
Discussion Forum
Discuss Oz on our TV talk forum!