Where to watch
Buy
Subscription
Free
Buy
You might also like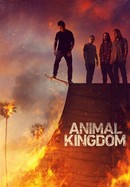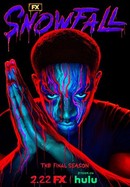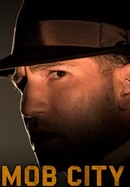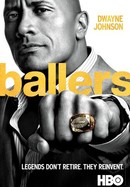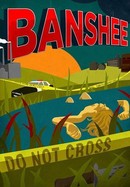 Rate And Review
News & Interviews for Power
Audience Reviews for Power: Season 1
By no means a strong start for this long runner. The first season sets up the main character dynamics well enough, but the story progresses at such a slow pace that just 8 episodes feel like a drag.

Power suffers from excessive plotting and the use of overly familiar by-the-numbers story elements.

Great show, one of my absolute favorite series of all time!

Power is a great show, which consists of plenty twists and turns throughout all seasons broadcasted so far. I believe this makes power so enjoyable to watch, the nature of each episode has the viewer hooked immediately, each episode is action packed, and filled with dramatic events. The show revolves around a wealthy businessman based in New York, Jamie Saint Patrick A.K.A 'ghost' who is known as club owner but also as one of the most notorious drug dealers in New York City. Ghost has it all, but believes it's not enough he wants his club business to be worldwide, however encounters many hurdles in his journey, it seems as every time he is closer to his ambitions he takes a step backwards. What makes the show different to others? Power right from the start had me immensely hooked, in fact I watched a whole season in one night, the show was different in various ways each episode is packed with twists and turns keeping the viewer remaining, attached and eager to find out what will happen next almost like a roller coaster ride. In addition the show is crazily realistic which makes it so good to watch from the story line to the acting, Power has that something special, which kind of forms a special bond with the viewer to comeback for more due to the nature of how realistic the show is. It is very well acted out, as the audience you can feel the emotions running through you, the acting is a key element for this. Overall I rate Power 9/10 my reason for this would be, because the drastic events continuously portrayed in each and every episode, there is never a boring or dull moment, something interesting is always developing. However the latest season is left on a huge cliff hanger which had me confused, on the other hand this is what makes Power incredibly entertaining.

RATING: C- Creator: Courtney A. Kemp Power is a Action Drama Series about a nightclub owner. The Ensemble is good so far. But the show really tries to go into too many directions at once. I'm sure there are some really great ideas hidden beneath all of that excessiveness. The Direction is good and I really like the intro song ( written by Curtis ' 50 cent' Jackson, EP on the show). But I'll keep watching cause I'm interested to where its heading.

This show is riveting. Each episode gets better and better and I am hooked!

Terrible scripts, plastic fake characters in plastic fake scenarios littered with clichés........if you're a fan of gangster style TV do yourself a favour and watch the Sopranos again. You'll get far more out of that.

OMFG so I just finished watching S2 of "Power" and after catching up I decided to write a review for both seasons combined. I personally loved this television series. I also enjoy gritty and violent crime drama shows so this was right up my alley. The story centers around James St. Patrick AKA Ghost and Tommy Egan who run a lucrative business together and how it affects their lives. The story in S1 I enjoyed and though I have heard gripes that it pushed to fast I thought the tempo was on point. The second season though blew S1 out of the water in storytelling with every character getting a good amount of screen time and S2 definitely had a hell of a lot more drama and intrigue then S1 and I personally found that to be dope. I will move onto the acting which was Superb everyone was cast perfectly. Ghost played by Omari Hardwick was on point and my personal favorite Tommy Egan played by Joseph Sikora was a Beast at his role and by far the best partner to a main protagonist to any show I have ever seen and I watch a ton of television. The action was very well executed no pun intended lol. I mean it was good in S1 but it came out like a Hurricane in S2 with the allocated slots of bodies being dramatically increased. The action was on point and at certain times not cliche which I thought was very good since so many shows are cliche today. The cinematography and the location of the show was shot beautifully with every frame selling the lifestyle and danger behind the life. I will close with saying that this is a MUST-WATCH Show for anyone who loves gritty and gangster style shows with a ton of gray. The third season premiers in July. My hat goes off to Courtney Kemp Agboh and especially 50 cent AKA Curtis Jackson for creating and producing this Masterpiece. I hope that there will be a 4th season but one season at a time. Thanks and have a lovely night.

Not too much to say about this show. Nudity, over-acting, story-lines that we have seen before in other shows, except they were done better elsewhere.
See Details