Reckless: Season 1
(2014)
Where to watch
Buy from $1.99
Buy from $1.99
Buy from $0.99
You might also like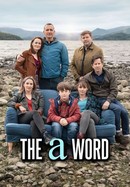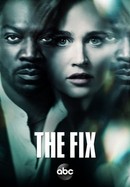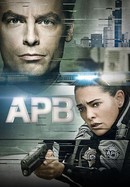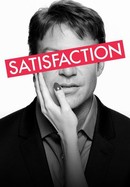 Rate And Review
Reckless: Season 1 Photos
News & Interviews for Reckless: Season 1
Audience Reviews for Reckless: Season 1
Entertaining show ~ the two main characters have awesome chemistry. It's too bad it got canceled after a season.

Clearly ridiculous, but too much fun! Reckless is a sexy page-turner that does its job well and ultimately doesn't pretend to be much else. If you suspend your disbelief and roll with the plot, it'll keep you engaged - and peppered among all the guilty-pleasure cartoonish parts you'll also find some really nice, emotionally resonant moments. This is mostly thanks to the palpable chemistry and longing between the two leads, and to Cam Gigandet's talent for staring somewhere in front of him and making you genuinely feel something. Just like a spicy little Southern fling, Reckless only lasted one summer - but that season is on Netflix, and it's worth the binge.

loved it. Wish they would change their minds about a season 2!!!

This show was amazing! I cant believe it didn't get renewed!

No reckless might not be an original show, but no show today is, they are all similar to other shows in their genera so deal with it people. However, reckless brings you police corruption, courtroom banter, complex characters, suspense, romance, drama, the unexpected and so much more. Also, the two main characters have such amazing chemistry that shows off their outstanding acting, it makes every woman pine over Roy and want to be Jamie. There is just always so much going on in this show, there is never a dull moment in any episode, it is so good that I dare you not to like it.

Personally think it's absolutely amazing. It's got all the legal characteristics and that high tension in court, but the sexual tension brings court drama to a whole new level. I cannot even begin to comprehend how amazing this show is.. obviously very subjective since I like it.. but personally thought this season was amazing. Amazing plot twists, amazing story lines.. growing onto the characters. FINGERS CROSSED FOR A SEASON 2!!

The plot is good. I love the dynamic between characters- deserves a chance!

This is not bad for a law and order show. The characters are what make it interesting so far.

An intriguing show that is finally worth watching. Feels similar to other shows but offers twisting plots and characters, all in Charleston South Carolina. Good looking characters with charm and southern accents makes a worthwhile show

Watched the first episode and it left me wanting to watch more. I think the acting is very good which is something to be said for shows on television. I like the chemistry between the two main characters. We will see if it falls under continue to watch because it offers something different than all the other lawyer type shows, or if it falls under the same old song and dance.