Reckoning: Season 1
(2020)
You might also like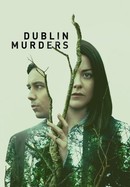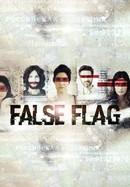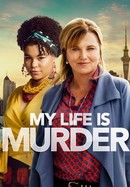 Rate And Review
Reckoning: Season 1 Photos
News & Interviews for Reckoning: Season 1
Audience Reviews for Reckoning: Season 1
Silliest line of dialogue: "Give me some LSD so I can do my job!" Cast of unlikable people and a serial killer who wants to "make my mother proud." Biggest mystery here is how serial killer, who looks like homeless vagrant, passes for high school guidance counselor. Silly stuff, for when you've watched all the quality stuff and need to kill some time. B level acting; horrible makeup job on women.

I could have written a better script. Amazing how SO MANY films don't fix obvious blunders that are so unrealistic in real life. Bumbling detectives, Frick and Frack, can't see obvious clues in a small community. It would never happen in NYC to be so incompetent. Oh, and the students, just as clueless, never talk about the elephant in the school, CRAZY bad.... can we go on, an on

Way too many story lines, that do not relate to the main plot line. The other boring story lines just made the show boring, it would work well as a movie but not a 10 episode show.

I'm surprised by all the bad reviews. I don't know, I liked it. I thought it was a great cast and I liked how it ended. Bummed there won't be a second season.

Writing and acting are pretty bad.

The show was fairly ok. The characters were quite interesting and the dynamics between the characters a lot of the time was interesting to watch. The acting was quite good, only sometimes missing the mark, usually from Sam Trammell who's abilities were strained sometimes and it showed. Nonetheless, the acting was convincing enough. The story itself lacked originality and had many clichés and arguably too predictable at times but had some elements that were quite unique and interesting. The main issue with the show was that it lacked direction and sometimes focused on side characters or arcs that didn't really add to the story (e.g. Pax's gun incident, or Jake's behavioural issues). Because the show showed too much of these side storylines and lacked focus it often was quite boring and too similar to a soap opera. Adding to that, the running time was too long and should have been shorter, at least by 3 or so episodes. Another major issue was that a lot of the time the story was disjointed where things didn't quite link up, especially at the end where (spoilers ahead), things just didn't make sense for example Leon and Candace were sleeping together again as if nothing happened and Mike somehow figured out Leo was the true killer - just writing that off as the result of the magical workings of LSD felt especially cheap and didn't do the show justice. Also, I don't believe we were given convincing enough reason as to why Leo would realistically go on a killing spree - I don't think his motivation was explored enough. Overall, the show wasn't terrible. It was certainly watchable and passed the time and there should be credit to the cast who seemingly tried their best anyway. I was prepared to give it a 6/10, but after the ending I'd give it a 5-5.5/10 (mediocre at best).

On episode five, and may not make it to the end of this season, much less next seasons. The main characters are constantly put to the side in favor of supporting character story lines, and the result is that you aren't given time to actually care about any of them. A couple of the supporting character arcs are just too ridiculous and/or sexist to be tolerated, such as the beautiful high school senior who looks like she's in her mid twenties and acts like she's in heat for whoever is near and gets in the car with her teacher, (today, with our awareness of how bad that is??) and the detective who steals prescription meds from a witnesses' medicine cabinet, only to mock her partner with them and throw them out the window? Completely unnecessary, garbled and makes you think the writers just added every character idea they had, instead of weeding through them and dropping them as being too distracting.

Slow and tedious, and as others have said with a cast of flawed if not insane characters. I found the ending to be particularly galling as it was nothing more than an obvious setup for a second season. There was one great thing about the show, however — the location! Although it takes place in a mythical California coastal county, it was actually filmed in Australia (go figure!) — I wanna move there!

Series 1 Last episode watched 24.1.21. It was good, yeah. Enjoyed Mr Trammell as the bad guy, liked him in his other Sam role too. Certainly potential to have another series with the issues brought out but, would it be worth watching? Or would it become soap-opera-esque? Did make me think about life experiences and how people become how they are 'at this point in time' and how (with good looks) with personality they get away with things! Another life lesson maybe? Overall score 6.2/0. D.B.

This show is absolutely amazing with fantastic acting!!!!!! I seriously hope it is renewed for a second season!!!!!!