Red Dwarf: Season 9
(2009)
You might also like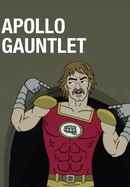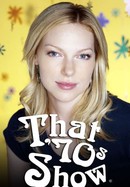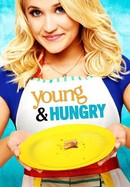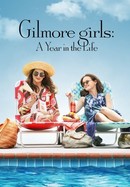 Gilmore Girls: A Year in the Life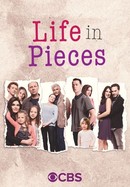 Rate And Review
Episodes
Air date: Apr 11, 2009
Katerina guides Lister back to his home planet, but Earth in 2009 is not everything that the crew expected.
View Details
Air date: Apr 12, 2009
The conclusion of the 2009 three-part series. Knowing that they are destined to die, the crew track down those who created them to plead for more life.
View Details
Red Dwarf: Season 9 Photos
Audience Reviews for Red Dwarf: Season 9
I'd say that I liked 'Back to Earth' more than Season 1 (sans 'Future Echoes'), and a few one-off episodes such as 'Kryten' or 'Nanarchy'.. but 'Back to Earth' is not a winner, at all. In fact, I would call Part 1 an outright bad episode, as it runs a full 30 minutes and yet accomplishes almost nothing in regards to comedy or plot; additionally, unlike the bulk of the remainder, they opted to use Bluescreen or Greenscreen to stand in for a Red Dwarf set, and it looks really cheap. Part 2, while not great, or possibly not even "good", is certainly an improvement, with an actual story throughput taking place and some moments of genuinely well-written comedy, with one line by Kryten about why DVD's don't exist (anymore) in their world being legitimately laugh-out-loud. Part 3 is genuinely good, however, albeit actually more in a poignant way - Lister's decision to stay (I won't spoil why he could leave or why he opts to stay) is actually emotionally compelling, and the way it ends is satisfying. With that, the characters are still intact, and the performances of all four main characters is just as excellent as ever. and I do dig the energy, although (and I never thought I'd say this) the lack of a laugh track actually makes it feel like I'm watching a bunch of jokes that are bombing - this is more due to the inconsistency of the presentation rather than a need for the track itself, but the fact that the "studio audience" would always laugh with me, and now I'm laughing alone, makes me feel awkward watching. Overall, I think "it passed the time" and "it didn't cause any harm" are the best descriptors of 'Back to Earth' - It didn't violate canon or force the characters to behave in ways that they never would, so "inoffensive" certainly works; it's just not nearly on par with any of the classic episodes one think of when fondly recalling the show as a whole.

It's got a unique and thorough plot, but it stretched on for a while. It didn't need to last so long in my opinion.

After the show was cancelled they made this straight to video hack job. This is like a mini series and is more of a dramedy. It is really bad and i never got to the end of it. It is the worst it has ever been here. Avoid this.

Whoo, this was tough to watch. Muddled, silly script, abandoning all the clever and unique sci-fi angles of seasons past and angling for a cliched one-minute Spaceballs joke that wasn't all that funny when spoof-king Mel Brooks did it. Very few laughs and even less to enjoy about this season. Best Episode: End Credits