Reign: Season 1
(2013 - 2014)
Where to watch
Buy from $1.99
Subscription
Buy from $1.99
Buy from $0.99
You might also like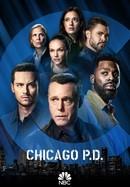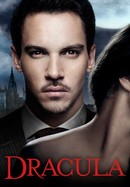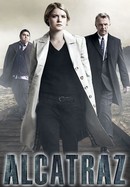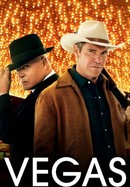 Rate And Review
Audience Reviews for Reign: Season 1
Reign is worth watching. Are their better shows that cut on the writing and immersion? For sure. But the performances and the efforts to make this a good show are there. It's necessary to forgive the teen themes (especially the music) which feel really out of place in a historical setting. But it carries a fun charm and I find its reminding me of younger times and optimism. Kind of reminds me of Merlin which is a show I also enjoyed. A balance of escapism and historical period ambiance carrying a pragmatic yet positive tone.

This show aims to give the viewer a headache... It's a cheap teen drama wearing the guise of a historical drama. The writing had potential to be the only decent part. It has suspense and is intriguing enough as a concept- the all too infamous power struggle surrounding Mary queen of scots. However, the ENTIRE thing feels like the recap you see at the beginning of an episode. The writing should be good, but it's rushed and hurried along as if the director has no concept of timing or atmosphere. On the subject of atmosphere, there are historical inaccuracies every few minutes that drives anyone who knows anything about history insane. The costumes are beautiful but obscenely modern. It sticks out like a sore thumb and breaks any attempt to feel immersed in a historical setting. The scene and costume designers need to do more research and less showing off. Speaking of showing off, the score is by far the most obtuse and unflattering part. The score director has no idea what a score is clearly, thinking that every second needs to be overlaid with music that is either loud or dramatic. There is a such thing as timing and mood and the score director is an imbecile that wants to cram as much music into the series as possible with no regard for the ears and focus of the audience. There is a place and time for folk and pop. Better made historical Dramas like Bridgerton have found ways of introducing modern music subtly, masterfully. But this score cares nothing for the atmosphere. It may as well be a concert in the background, constantly trying to upstage the dialogue and feel.

This began well. However, the attempt to update royal stuff to 2020 sensibilities is just unbelievable, and genuinely stupid. I didn't get thru Episode 1

I have done a lot of historical based reading about Queen Mary. That(and the pandemic) is what brought me to watching the first several episodes. Mary's character is portrayed very much like she is reported to have been: self-possessed, elegant, smart and compassionate. The rest of the story is telenovela.

Very nice piece of fiction (with a few historical references). Good writing and superb acting, nice artwork.

I thought it was captivating, full of intrigue, and of course drama. I finished all 4 seasons in 3 weeks. So happy I was born in the 20th century, I'm sure I wouldn't have lasted long in the 16th.

The first season shows the shows potential because its acting is fantastic.

I love this series. I'm 39 and actually watching it for the second time all the way through on Netflix. The story line isn't accurate to history, at all but if you love castles, gowns, beautiful people & a well acted exciting storyline, then you'll love this.

Does Mary ever stop whining!!!??? Omgosh, 1.5 seasons of whining. I can't keep watching this!