Scandal: Season 4
(2014 - 2015)
You might also like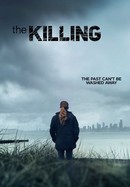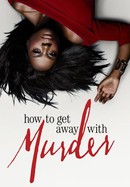 How to Get Away With Murder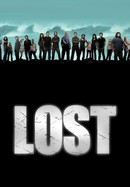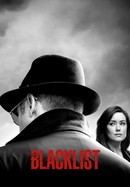 Rate And Review
Audience Reviews for Scandal: Season 4
This season made Scandal become a by the numbers drama. It use to be a shocking and fun take on the overdone political drama genre that died after Olivia was kidnapped,because we all know that Rowan Pope was going to get caught since everyone hates him and all Scandal villains either disappear or are killed off.

Advertised as a political Thriller, this is more like a Political Soap Opera. Annoyingly verbose, almost all characters speak exactly the same, the President of the US rarely stops behaving like an infatuated teenager (Literally, at some point I had to fastforward the redundant pseudo-love scenes between Olivia and Fitz)... There is an interesting story or corruption and intrigue running behind the heavy melodrama, but it remains behind from beginning to end. Oh, and the patriotism...! Don't you hate any narrative which repeats over and over that the US president is the leader of the 'free world'? Obnoxious!

The most unbelievably witless drama on TV reminiscent of spoofs mocking soap operas (but passing as prime time entertainment??)

"Gladiators in suits" - so corny! I find the show to be too theatrical and unconvincing.

I'm going to keep this short. Millions of viewers would probably disagree, but this show has gotten bad, and when I say bad, I mean I-cannot-watch-this-show-sober bad: Season 1) Decent case of the week show, with a more than decent cast and a fun premise. Season 2) Perfection, blending political drama, overarching story lines, and sprinkled cases. Season 3) Messy. Really messy, and it seems pretty obvious to me someone on the writing team saw Alias and did a bad job imitating it. Season 4) WTF. This ship is way past the possibility of turning around. The only thing that remains perfection is Bellamy Young and even she can't save this mess. There are so many wonderful and underrated shows that get cancelled while stuff like this and Pretty Little Liars gets renewed. I don't understand television. "No Looking Back" is the tagline of Season 4. Indeed, I will not be looking back. Have a different Take? Tell me about it. http://www.gambolking.com https://twitter.com/TakeAGambol https://www.facebook.com/TakeAGambol

this is such a great show. It's fast paced and thrilling with it's hangover-worthy cliff hangers and guest stars appearing for unusual characters. But what's most special about this show is how the audience could think and know what's gonna happen but is defied by the amazing Shonda Rhimes and her team of excellent writers and the somehow collaborative input of the wonderful cast themselves

I have been watching since season 1. I still enjoy Scandal but the first season was truly the best! The second season was very good. It is becoming stagnant! I understand it is about Olivia. How many seasons of Liv and Fitz chasing each other must we have? Add Jake and it is becoming silly. I love Jakes character, it is the plot that is Jake, Liv, and Fitz I tire of. Then B613..it was fun at first but I'm over it already! It's like get some new material please! This season ended with her mother being freed yet again, Fitz giving up on Millie yet again, and Fitz and Liv trying again, yet again.. It didn't leave me looking forward to next season because I feel like I know what's going to happen already.. Cuz I've watched the last 4 years..

This is getting tiresome.

It's funny that this girl 'Olivia Pope' plays so dirty in Washington yet can still relax at home with an unlocked door, wine and a bowl of popcorn. I still love it tho.

The only reason I do not give this show 5 stars exactly is simply because at times Scandal assumes the average viewer perhaps doesn't think outside the box. For example, so many episodes leading up to the discovery of B613 make it seem so hidden, powerful, and complex. Yet, once it is discovered, and we know who 'Command' is, all of a sudden we peak into its world, and find they are dealing w/ petty matters, and the same individuals are shown repeatedly engaging in operations. Suddenly B613 doesn't seem so hidden and all-powerful. Also, at times I personally got tired of Oliva's affair w/ the president & sometimes frustrated because it seemed like the president had nothing better to do but be 'in love w/ Oliva.' Perhaps that's really how it is, but I doubt it. However, overall I am addicted to the show and find it suspenseful and always want to know what happens next. I would recommend this show to anyone!