Escape From Auschwitz
EPISODE: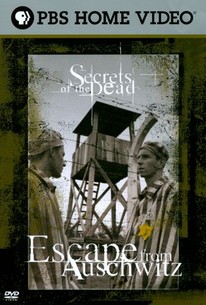 Episode Info
It marks an odd and intriguing footnote to the Second World War: liberation-linked discoveries aside, the world attained much of its knowledge about what happened in Auschwitz from two concentration camp prisoners, Alfred Wetzler and Rudolph Vrba, who escaped from that hellhole and determined to reveal the breadth and depth of the brutality they had witnessed to Allied nations and officials. After commandeering a miraculous escape from the said death penitentiary, Vrba and Wetzler prepared a 32-page document known as the Vrba-Wetzler Report and promptly delivered it to Allied officials - thereby saving the lives of countless potential victims. In the process, however, Hungarian ruler Miklós Horthy deliberately withheld this information from his countrymen for a lengthy period. To no one's surprise, this stirred up massive degrees of controversy and dissent. The documentary Secrets of the Dead: Escape from Auschwitz details this remarkable series of events via interviews, archival footage and commentary.
Cast

Escape From Auschwitz Photos
Discussion Forum
Discuss Secrets of the Dead on our TV talk forum!