Michelangelo Revealed
EPISODE: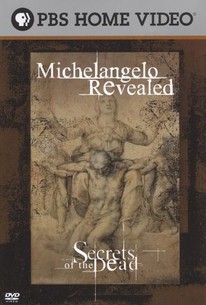 Episode Info
500 years after Michelangelo's death, art historian Antonio Forcellino unearths evidence of the prominent artist's involvement with a clandestine fellowship that was attempting to reform the Catholic Church from within. Michelangelo's artwork virtually defined religion for the masses, but was there another side to his religious views? Not only did the group Michelangelo was involved with level damning accusations of corruption against the Catholic Church, they also supported ideas that were considered so heretical they were punishable by death. As Michelangelo attempted to reconcile his views of the church against his personal beliefs regarding salvation, his involvement with the radical group put him at perilous odds with church officials whose power and rulings were absolute.
Cast

Michelangelo Revealed Photos
Discussion Forum
Discuss Secrets of the Dead on our TV talk forum!