It's Time For Ask Oscar!
EPISODE: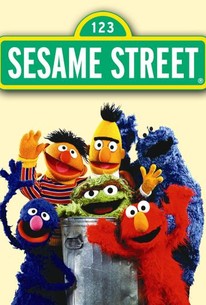 Episode Info
It's time once again for "Ask Oscar!" Telly is the host of this show and he reads a letter from a boy who can't remember what the little round things are called that hold his jacket together. Telly is ready to get the answer from Oscar, but Oscar isn't going to tell. Telly is determined to get that answer, so he enlists the help of his friends on Sesame Street. Maria tries to get Oscar to name words that start with the letter "B", Alan has Oscar play "One of These Things is Not Like the Other", and Baby Bear pretends that Telly, who is dressed up like a button, can't remember who he is. Oscar thinks he can't be fooled, but he does finally whisper the answer. To Oscar's dismay, Telly hears him. Telly couldn't be happier that someone asked and Oscar finally answered!
Discussion Forum
Discuss Sesame Street on our TV talk forum!