Shameless: Season 5
(2015)
You might also like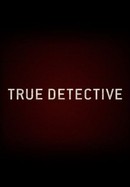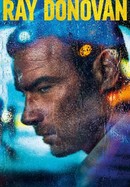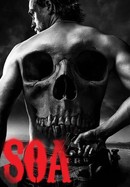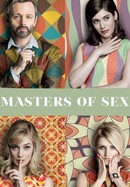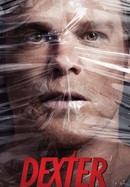 Rate And Review
Shameless: Season 5 Photos
News & Interviews for Shameless: Season 5
Audience Reviews for Shameless: Season 5
Thoroughly enjoyed this season, but some of the narratives are getting even more heart wrenching. Carl and Deb really just made me want to scream at times.

Another great season of Shameless that blended dark and deep drama and funny comedy together perfectly. The writing was astounding, especially Ian's bipolar diagnosis storyline and Ian and Mickey's complicated relationship. The scene where Ian is checked into a psych ward had me balling especially when Mickey and Ian have to say their goodbyes, I just love Mickey and Ian's relationship (one of if not my favorite TV couple of all time) even if it's crazy and complicated and it is so sweet how much Mickey loves and cares about Ian hope everything works out for the characters. The character development was phenomenal especially with Ian, Frank, Mickey, Shelia, Debbie, Lip, Sammi, Fiona, V, Kev, and Svetlana. The acting was exceptional especially Cameron Monaghan's standout committed, powerful, and accurate performance of someone who has to deal with Bipolar Disorder and the hardships that come with being Bipolar as well as other performances from Noel Fisher, Joan Cusack, Emmy Rossum, William H. Macy, Emily Bergl, Chloe Webb, Isidora Goreshter, Jeremy Allen White, Bojana Novakovic, Nichole Bloom, Shanola Hampton, and Emma Kenney. The chemistry between the cast was top notch as always, just stupendous. The makeup and hairstyling was superb especially on William H. Macy, Emily Bergl, Emma Greenwell, Isidora Goreshter, Bojana Novakovic, Noel Fisher, Nichole Bloom, Chloe Webb, Joan Cusack, Sasha Alexander, Emmy Rossum, Cameron Monaghan, Steve Howey, and Shanola Hampton. Also the music was outstanding. Can't wait to watch the next season and the five others after that.

Shameless Season 5 is a great way to kill some time with things that you won't remember in about a week. I've found my relationship with this show unlinke any other. I watched for two seasons tried to get back into it..... Couldn't and now with this pandemic am watching rather rapidly. There's a lot of nudity and sex and fun, but it's just there. There's nothing revolutionary here. William H. Macy has turned into a supporting player and the show is fine. What will Season 6 bring? Ask me in a month!

They should've ended the show here because the seasons after this starts going down hill.

I miss the old Shameless so much. Amazing season.

Got hooked on this series in Season 1 and thought it hit its peak end of season 2. Stayed hooked until half way through season 4 when all the different plot lines started to get crazy and really thought season 5 was just trying too hard. I understand the need to portray how bad things happen all the time to poor people but by season 5 it was getting ridiculous and a part of me wanted some reprieve in these characters. Yep sex sells, as apparently that's all poor people do. The writers should have aimed for plot closure by season 7 instead of keeping this going for 10 seasons.

Gallavich are my favourite couple ever!

One of the best seasons of television of all time.