Star Trek: Deep Space Nine: Season 3
(1994 - 1995)
Where to watch
Buy from $1.99
Subscription
Buy from $1.99
Subscription
Buy from $1.99
You might also like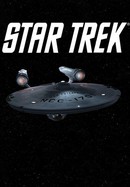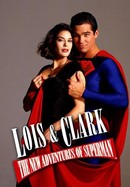 Lois & Clark: The New Adventures of Superman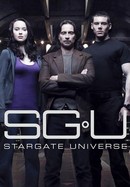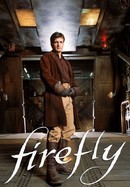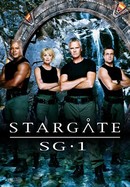 Rate And Review
Star Trek: Deep Space Nine: Season 3 Photos
Audience Reviews for Star Trek: Deep Space Nine: Season 3
This is where the show really kicks off! The introduction of the Defiant and growing tensions with the Dominion drives a lot of this season, but that's not all it has to offer! The cast is really hitting their stride now. And this season offers a little bit of everything: humour, romance, action, social commentary. One of the best things about DS9, in my opinion, is the wide variety of stories we get: yes, sometimes it can be serious as hell and explore some morally grey areas - but just as often it offers a light-hearted romp or a bit of joyful silliness; and this season really exemplifies that. Past Tense is a highlight, even more so in the 2020s than it was in the 90s.

Everything starts to come to a head. The newly-introduced Dominion and the Cold War metaphor runs throughout this season. The ensemble cast really begins to feel ensemble, with impressive characterization and cleverly written plotlines to keep it feeling fresh and fun. This is arguably where DS9 really begins.

This is when DS9 starts to get really good. The best form this season is The Search Part I, Defiant, The House of Quark, Improbable Cause and The Die is Cast.

The show really starts to get into it's strike in season 3.

I really enjoyed the show

The third season shows the show is strong even when you take away the overarching Dominion plot.

Berman out! The most fortune thing ever occurd ib«n a star trek serie. The plot of the Dominium arrives

A little dated now but still great viewing. A good running story with fun sub plots and great characters

With each passing season this show begins to watch more ling Next Gen, which is painful for me, because the main thing I like about Deep Space Nine is how it distances itself from TNG's format, which I found dull and predictable most of the time. Once they get the Defiant, most episodes could have the cast extracted, and the TNG crew inserted with very little writing changes needing to be made. Felt more like they were using leftover scripts from TNG rather than writing for DS9. Can't stand the Dax or Bashir heavy episdoes, and this season has plenty. Still, star trek is better with an overarching story and most of the characters are still more likeable than the crew from TNG or TOS.