Star Trek: Voyager: Season 3
(1996 - 1997)
You might also like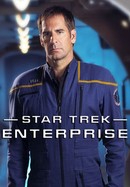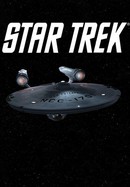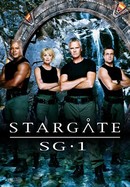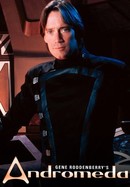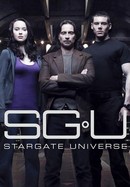 Rate And Review
Star Trek: Voyager: Season 3 Photos
Audience Reviews for Star Trek: Voyager: Season 3
The star trek saga is great

I loved all of Voyager. Janeway is a total badass, and it continues to come across today as it did 25 years ago. There is classic Trek-ness, thought provoking themes about the nature of life and adventure. I would highly recommend the entire series to anyone. I just finished watching the whole series from beginning to end, and I found myself as sad to see it end the second time as I was the first.

DS9 was better, but I still prefer to rewatch the whole show instead of a single minute of Discovery or Picard.

Well, finally thinkong on the travel, but passage on the borg territory is a difficult plot to build and the team clearly has not the capability

Star Trek: Voyager enters into a third season of Delta Quadrant adventures as the crew continues their voyage home. This season starts to hint at the coming Borg threat, which will change the direction of the show for the rest of the series. Additionally, a budding romance between Paris and Torres begins as the romance between Neelix and Kes comes to an end. Some of the major episodes of the season include "Future's End," "Real Life," "Scorpion," and the Star Trek 30th Anniversary special "Flashback" (featuring George Takei). However, the writing is inconsistent, and the character development is rather weak. Star Trek: Voyager continues to improve, but it still pales in comparison to the other Trek series.

3rd fav trek tv show it had so much potential

Voyager is so close to being my second favorite Trek series after The Original Series. It is probably the most consistent series of all the Star Trek series. There's not as many ups and downs in the number of good to "blah" episodes as The Next Generation, which is my number two favorite Trek series, because The Next Generation reached higher highs than Voyager, but with more valleys unfortunately. Voyager was a a smooth and consistent ride and the cast was pretty good and likable as well. Some of all of Trek's best characters populate the show (The Doctor, Seven and Tuvok). It seems like people either love or hate Voyager and honestly, like the hate for the newest films with the alternate Original Series cast, I just don't get the hate. There is really not much to hate about it, it is a quality piece of Trek and Sci-Fi in general. I liked it VERY much! And it's the one Star Trek that my wife, Shannon actually seems to like too!