Star Trek: Voyager: Season 6
(1999 - 2000)
You might also like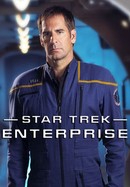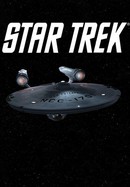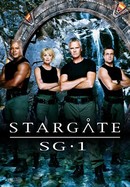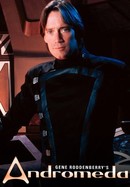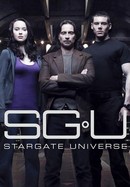 Rate And Review
Star Trek: Voyager: Season 6 Photos
Audience Reviews for Star Trek: Voyager: Season 6
I loved all of Voyager. Janeway is a total badass, and it continues to come across today as it did 25 years ago. There is classic Trek-ness, thought provoking themes about the nature of life and adventure. I would highly recommend the entire series to anyone. I just finished watching the whole series from beginning to end, and I found myself as sad to see it end the second time as I was the first.

DS9 was better, but I still prefer to rewatch the whole show instead of a single minute of Discovery or Picard.

They still do not get it, the ship is far away home, it was need a series of treaty to make friends and turn the voyage home feasible, but still generating shutles frrom nothinbg and never ending torpedoes. What this gyus are doing?

3rd fav trek tv show it had so much potential

Star Trek: Voyager rejoins the TNG universe in Season 6, and begins to have regular crossovers with actors Dwight Schultz (Lieutenant Barclay) and Marina Sirtis (Deanna Troi). Beginning with the episode "Pathfinder" Voyager established contact with the Federation, allowing the writers to explore new avenues. And, the ship takes on a contingent of Borg children after running into a damaged cube in "Collective," forcing Seven to take on a mentoring role; passing on what she has learned about humanity, and helping them on their path to becoming individuals. The Doctor also finds himself facing new challenges, such as assuming command of Voyager ("Tinker, Tenor, Doctor, Spy"), being offered a new life to explore his musical talent ("Virtuoso"), and transmitting himself to the Alpha Quadrant in order to save his creator ("Life Line"). Season 6 of Star Trek: Voyager takes a lot of risks, resulting in a remarkably daring and exciting season that ranks as one of the best of the series.

Voyager is so close to being my second favorite Trek series after The Original Series. It is probably the most consistent series of all the Star Trek series. There's not as many ups and downs in the number of good to "blah" episodes as The Next Generation, which is my number two favorite Trek series, because The Next Generation reached higher highs than Voyager, but with more valleys unfortunately. Voyager was a a smooth and consistent ride and the cast was pretty good and likable as well. Some of all of Trek's best characters populate the show (The Doctor, Seven and Tuvok). It seems like people either love or hate Voyager and honestly, like the hate for the newest films with the alternate Original Series cast, I just don't get the hate. There is really not much to hate about it, it is a quality piece of Trek and Sci-Fi in general. I liked it VERY much! And it's the one Star Trek that my wife, Shannon actually seems to like too!