Where No Man Has Gone Before
EPISODE: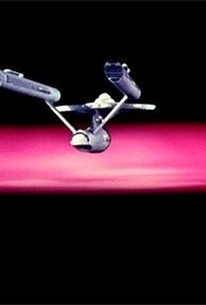 Episode Info
The series' second pilot episode (following the then-unaired "The Cage") is an extraordinary science fiction-adventure for its time. The starship Enterprise, commanded by Capt. James Kirk (William Shatner), is about to probe outside of the galaxy when they encounter an old-style disaster buoy from a spaceship listed as missing for two centuries. Examining its memory banks, they find that the ship encountered an unknown form of energy at the galaxy's edge, which precipitated a frantic search for information in their computer about paranormal mental powers and the captain's ordering of the destruction of his own vessel. The Enterprise proceeds on course and hits the same energy barrier, escaping with its main drive disabled, nine crewmen dead, and First Officer Gary Mitchell (Gary Lockwood) mutating as a result of contact with the barrier. With the ship now years from any Federation base as a result of its disabled drive, the crew finds itself with a monster aboard. Mitchell quickly manifests extraordinary mental powers and an increasing contempt for the crew around him. Science Officer Spock (Leonard Nimoy) warns that Mitchell will soon be a threat to all of them, while psychiatrist Elizabeth Dehner (Sally Kellerman), who is in love with him (and, as later revealed, is also mutating from the energy blast), defends Mitchell as a potentially improved, evolved version of humanity. Kirk at first cannot face the choice that he knows he must make, of leaving his oldest friend marooned on an uninhabited planet that may also have the facilities to repair the main engines. Finally, Mitchell forces his decision when he turns on Kirk and the crew with mental powers they can't combat.
Where No Man Has Gone Before Photos
Discussion Forum
Discuss Star Trek on our TV talk forum!