And the Children Shall Lead
EPISODE: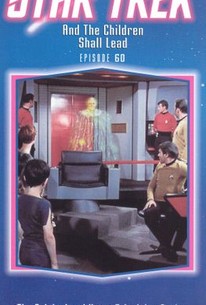 Episode Info
Captain Kirk faces one of his more unexpected challenges in this third-season episode of the enduringly popular science-fiction series: saving the Enterprise from the malicious influence of a group of children. While visiting a distant research outpost, the starship finds the aftermath of a bloody massacre, which only the colony's children survived. These children, oddly unaffected by the violence around them, are brought aboard the Enterprise, where they proceed to win over the hearts of the ship's crew. Captain Kirk, however, soon realizes that these children are in fact controlling the crew's minds. Kirk discovers that the children are being used by an alien being known as Gorgon, who intends to take over the Enterprise. He naturally attempts to stop the impending takeover but finds himself opposed by his own crew, who have fallen victim to the children's control.
And the Children Shall Lead Photos
Discussion Forum
Discuss Star Trek on our TV talk forum!