Emissary (Episode 1)
EPISODE: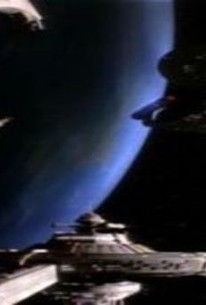 Episode Info
Star Trek: Deep Space Nine began its seven-season run with this two hour episode. The episode harked back to the classic 1990 Next Generation season-ender "Best of Both Worlds," wherein the insidious Borg took over the mind and shape of Captain Jean-Luc Picard to launch an attack on the Federation. Three years later, Benjamin Sisko, survivor of the Borg attack, is assigned as commander of Deep Space Nine, a run-down former Cardassian space station in Bajoran territory. Sisko's first assignment is to oversee repairs of Deep Space Nine, but as the story progresses, he finds that he has been predestined to repair the tattered remnants of Bajor's ruined economy. Patrick Stewart guest stars in his familiar role of Captain Picard, who the embittered Sisko holds responsible for his own wife's death. Written by Rick Berman and Michael Piller, "Emissary" was originally telecast on January 2, 1993.
Emissary (Episode 1) Photos
Discussion Forum
Discuss Star Trek: Deep Space Nine on our TV talk forum!