Star Trek: Lower Decks: Season 2
(2021)
You might also like
Disney Gallery: Star Wars: The Mandalorian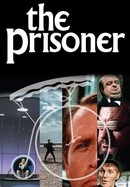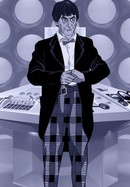 Doctor Who: The Power of the Daleks
Rate And Review
Star Trek: Lower Decks: Season 2 Videos
Star Trek: Lower Decks: Season 2 Photos
Audience Reviews for Star Trek: Lower Decks: Season 2
best star trek series! and since this is the internet, if you disagree with me... you're wrong

Lower Decks has found its stride in Season 2, delivering comic relief while remaining true to the canon, ethos and episodic format of Rick Berman era Star Trek.

Better than the first season.

Characters have good development and the series respects pre-established canon and the humour isn't annoying.

I liked Season 1 just fine. I had my criticisms and reservations, but it was decent. I can't believe how much I love Season 2. Talk about an incredible turnaround. The jokes are funnier with better timing, the stories are interesting, and the characters are so much more fleshed out and better explored. Best of all is how they handled their Star Trek references for non-Trekkians. In S01, there were numerous times I was lost or felt excluded because I hadn't watch any previous Trek content. But in this season, they've improved on the writing so that even if you don't fully comprehend the reference, you can still understand the joke from context. Most of the obscure reference jokes are visual gags in the background, for the more dedicated fans. Of all the shows that I'm currently watching and enjoying, ST:LD is the one I most look forward to. I would wholeheartedly say it's absolutely worth getting through Season 1 just to get to S2. And I think you might appreciate S01 much more afterwards.

Lower Decks continues to be a Trekkies wet dream. The characters are a joy to watch, especially Tendi and Rotherford. The episodes are packled full of nods and winks to the previous series and it rarely feels cheap or forced. This is fan service done right. A true gem for the fans and I can't stop smiling all the way through.

Really a funny take on things in the Star Trek universe, while still being respectful to the source material.

Better than the first season. Consistently funny. Not too dark to watch before bed.

Really funny, confirms a lot of cool canon and creates some new

Brilliantly balances satirizing Star Trek while also 100% embracing the spirit and feel of 90s Trek. Don't listen to cranky gate-keeping boomers, this show rules.