Stranger Things: Season 1
(2016)
You might also like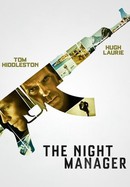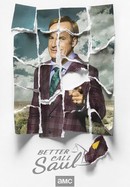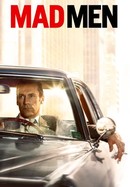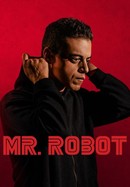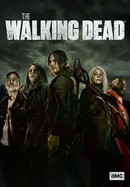 Rate And Review
Stranger Things: Season 1 Videos
Stranger Things: Season 1 Photos
News & Interviews for Stranger Things: Season 1
Audience Reviews for Stranger Things: Season 1
Awesome show. The chemistry between the kids is a joy to watch. The story is a real thriller and you can feel the excitement the characters go through; with that you get an awesome 80's style, which is a vibe in itself. Great job by the whole cast.

Stranger Things Season 1 is now legendary. In only a couple of episodes, the show solidifies itself as essential viewing. It was the moment I noticed Netflix had truly arrived, and it established binge-worthy television in my eyes.

Absolutely amazing! Plot: while it may have a cliché ''superpowered girl escaped from the evil scientist and also there is a monster running around the town'' it still gives that cliché story a unique feel to it because of the characters (for me) and also plot twist that actually fooled me. characters: they are memorable and they are amazing (except: for Steve's ''friends'' they're terrible) Effects: not so good but still the show very smartly only show the monster(which is just another cgi mess) a few times and sometimes only in the dark music: it's 80's greatest hits and the original soundtrack is so damn good Overall: so in my conclusion this is a very good T.V. show with great characters and actors doing a phenomenal job music is good and plot twists is impressive and smartly plotted despite the not so good cgi it's still manage to make us terrified of the monster i'll give it 9.5/10

The drama, the story, the narrative and the development of all the characters are an example for several current series of the same genre. The biggest positive point, besides the drama, is that the development of all the characters doesn't take that long and, even so, it delivers a good result.

The rookie season of Stranger Things emulates classic 80s films without having to parody them or rely on them to tell it's premise, Stranger Things on it's own is a great story with well-written, understandable and likable characters. An A++ show.

I love this Show! Stranger Things has to be one of the greatest shows of all time! Choosing to have it in the 80's and have the main storyline revolve around children is brilliant! The Characters, Setting and Story is addictively captivating!

Quite a child led story line that has a shocking intensity, you quickly care about characters and the challenges they face. A programme suitable for teens and older, that you will want to talk about after you've watched it.

I am not really into horror, but in this series I am, because Netflix combined it with thriller, adventure and a bit of humor. Just the idea is very original. Before Stranger Things, there was no series like this. The acting is great, the visual effects are awesome! Absolute recommend!!

As an 80's kid I loved this top to bottom, so juicy mmmmmmmmmmmmmmmmmmm

This first season of "Stranger Things" is honestly one of the best seasons in TV history, including everything that could have been demanded and then some. Introducing our large array of characters, some being significantly more memorable than others, this first season excels in every way, shape, and form.