Supergirl: Season 5
(2019 - 2020)
Where to watch
Buy
Subscription
Buy
Buy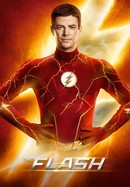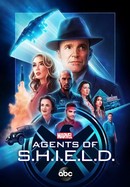 Marvel's Agents of S.H.I.E.L.D.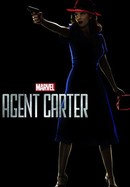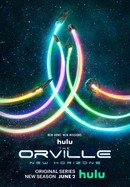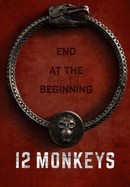 Rate And Review
Supergirl: Season 5 Videos
Supergirl: Season 5 Photos
News & Interviews for Supergirl: Season 5
Audience Reviews for Supergirl: Season 5
WHAT HAPPENED TO THIS SHOW!

Good ending needs more jokes

Needs a little more oomph

Huge downgrade from season 3 or 4. When i think about season 5, all i remember is Lena turning into female Lex. ATROCIOUS. Leviathan was ok i guess. dreamer is ok. Supergirl is ok. Brainy is cool. some episodes are interresting, other are hard to watch. Andrea is ok. james sister is ok. Despite a virus, they still ended the season well, give them props for that. Season 5 is mediocre at best, at least they didnt forced us a relationship for Kara. Why lex is back? anyways, the season is ok.

I didn't think anything could be worse than season four, but they managed. So much time spent on annoying sidekicks.

This is the season where Kara spends half her time apologizing to her abuser and the other half servicing other people's plots, with nothing for herself.

Seasons 1-5. It was better than I expected. They had some decent humor in it now and then. Certainly not 'high cinema', but entertaining enough. As is the case with me I became engaged and interested with the characters and their storylines. I'll watch the next season when it comes out. There were a number of cross-over episodes with "The Flash" which prompted me to watch that series.

In general entertaining. The best is still Melissa Benoist who plays Supergirl quite well. I also like Lena's part, although here hate against supergirl in Season 5 is maybe a bit unrealistic. The Character I like least is Alex Danvers played by Chyler Leigh. Her acting mostly feels unnatural. She just does not act like a real team lead. She always has far too many personal problems. I mean she talks all the time what she is maybe doing wrong with her super important lesbian relation ship. She maybe cooked the wrong food, maybe she opened the door for here in the wrong way, this what she talks about 90% of the time. It is really annoying. But a real team lead should not care about such unimportant things. His main focus should be what is important for the team and how problems could be solved. And David Harewood was the perfect cast for this. But of course he was not a woman, only black. But diversity stuff unnaturally forced in the script is unfortunately a general problem for lot's of TV Series. Mabye one day, they will learn that this not really help the thing. But of course doing this and you could be sure to get the highest critics rating in Rotten Tomatoes, no professional reviewer would dare giving a series with lot's of diversity elements a low rating.

Season 5 had some good villain arcs with Lex Luther and character development for Lena as well as Kara and Lena's relationship. I enjoyed it. Still miss Cat Grant.