SEASON: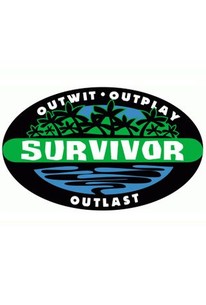 Rate And Review
Audience Reviews for Survivor: Borneo
Great season. I am a big fan of this season because I believe that because this is the first season it is a new game and these people do not know what they are supposed to do. Except Richard Hatch and Kelly. They are both have a lot of athletic skills and a lot of strategy. This was a awesome season.

This first season of Survivor was not the very first foray into reality television (MTV had already experiment with filming people on "Real World"). However, this indeed was the first time that the concept was applied to a mass audience and packaged in a way that made it seem exciting and dramatic. Basically, Survivor sees a group of 16 people stranded on an island in Borneo. With only a few basic survival items and their wits, the contestants are separated into two tribes and must compete with each other until a sole winner is crowned with the prize of one million dollars. Each week, a different contestant would be voted off the island by their fellow mates. Besides the challenges for rewards and immunity, the show really became intriguing because of its mix of characters and situations. For example... -The oft-nude homosexual Richard forging an unlikely bond with the grumpy, 70-something former Navy Seal Rudy. -The "serious tribe" (Tagi) versus the "fun" tribe (Pagong). -The alliances that would constantly shift or become re-defined with seemingly every episode. -The humor infused into the show that comes from that many people living together and tolerating each other. Basically, though conceptually a "gameshow" in name as a prize is competed for, it quickly became clear that the entire experience was really more of a social experiment than anything. Viewers could easily identify with (or vilify) a certain character, thus making it feel as if living vicariously through them on the island. Overall, "Survivor" was a completely new idea that (for a time) revolutionized the way TV dramas could be made. Though now reality shows so dominate the market that the ideas are running on empty, this set is an ode to a time when the concept was fresh, real, and exciting all at once. Watch it for the first time to see what all the buzz is about, or watch it again to relive your memories of the phenomena. Either way, you'll enjoy the ride.

may I say much, it's went from a show, to a Social Experiment all the way to a memorable experience.

Very much a different game then it is now played, Borneo still holds up despite its age due to its strong cast, surprising wealth of character, and legacy it has created.