Where to watch
Buy from $1.99
Subscription
Subscription
Buy from $1.99
You might also like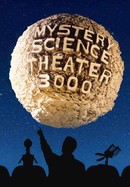 Mystery Science Theater 3000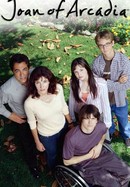 Rate And Review
News & Interviews for Survivor: Cagayan
Audience Reviews for Survivor: Cagayan
"Survivor: Cagayan" should serve as a template for the show creators for future seasons. "Survivor" doesn't need gimmicks or contrived scenarios to appeal to the masses. Instead, its inherent formula of competition and human drama is usually enough. It certainly was this season! When Survivor first started out all the way back in the summer of 2000, it truly felt "real". It only took about 4-5 seasons, though, for the producers to start messing with the formula. More specifically, less focus on the surviving elements and almost complete focus on the personalities. That is why I only watched one Survivor cycle from 2002-2013. It just felt really contrived. I honestly thought I would never watch the show again. In more recent seasons (best exemplified by this one), the show has morphed again...this time for the better. The old days of actually surviving and proving your worth are long gone and will likely never be back. I understand that. What has finally evolved in its place, though, can be described in one word: gamesmanship. Instead of beating us over the head with loony personalities (although that sometimes does still occur more than I'd like), "Survivor" is now all about "playing the game". Richard Hatch would be so proud! Simply put, the Survivor strategy now is to get a bunch of people who are just pumped to be competing and then watch the blind-sides occur! For me, it will never quite be as good as those ground-breaking early efforts, but it is SO much better than the over-the-top ridiculousness they had on the air for so many years. I won't talk about specific people/events from this season to stay away from spoilers, but this season followed a pretty standard Survivor arc: -There is an opening gimmick (Brains/Beauties/Brawn) which gets old after about 20 minutes. But, as any true fan of the show knows, Survivor doesn't become Survivor until the merge (!). -No Redemption Island (in my mind, the worst gimmick in show history). As such, the most dramatic moment of the show (the vote-off) remains intact. -Some very balanced challenges that don't give too many people instant advantages. There is almost always a physical and mental aspect to each challenge. After the 2004 All-Star Edition of "Survivor" (where the "old form" died and the "new form" began to take over), I never thought I would watch another Survivor cycle again, much like give one five stars. But, Cagayan proved to be entertaining week after week. I still always look at this show with a wary eye, but at least I know that high drama is still possible from it.

Blood vs water. Again. Dehydrated, can't start a fire. I would hate to be in their situation. But, they always seem to suck it up in the end. Except one - who quits.

Once was great but that was many,many,MANY years ago.