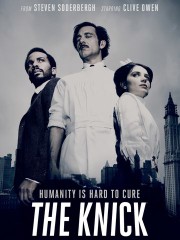 Series Info
Medical drama set in the 1900s charts the exploits of the staff and patients at a New York hospital, where they try to maintain their reputation for quality care while struggling to keep the doors open.
more
Seasons
Critics Consensus:
The Knick
delivers an addictive second season with stunning visuals, knockout performances, and disturbing moments adding up to a period drama that's anything but dated.
2015, Cinemax, 10 episodes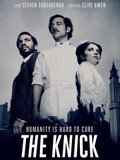 Critics Consensus:
The Knick
is sincere, emotional period television that takes a down-to-earth, no-holds-barred approach to vital topics.
2014, Cinemax, 10 episodes