Where to watch
Buy
Buy
Subscription
Buy
You might also like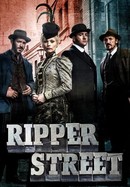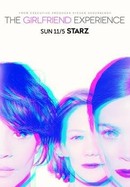 The Girlfriend Experience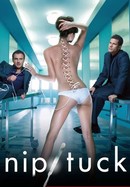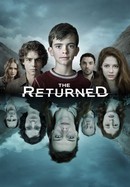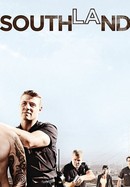 Rate And Review
The Knick: Season 2 Photos
News & Interviews for The Knick
Audience Reviews for The Knick: Season 2
Quite well done and an interesting story.

Even better than the first series, there is a moment in this season that gets all the hair standing up on the back of my neck. It gives me goosebumps even thinking about it. It's amazing.

Great show, hope it continues!

I've never seen any TV so carefully written and interesting historically as well. Enjoyable, blood and all.

Season 2 of The Knick is still well-produced with lovely costumes, sets, and the flair of director Steven Soderbergh. It makes for an entertaining watch, but is not fully satisfying due to quite a few flaws it shares with its first season. The show simply has too many subplots, some of which are interesting, and some of which are not. The subplots are often rushed to conclusion or simply dropped, as if the writers didn't know what to do with them. A main character this season suffers from a medical problem which is introduced early on with drama and then barely mentioned again. Character development is still shaky; yet more characters change personality overnight with only the most meager justification. The main cast still leans toward bland, particular Cornelia (Juliet Rylance) and Algernon (Andre Holland), who have remarkably little to do this season. By far the highlight of the show is a relationship between (supposedly) minor characters Harriet (Cara Seymour) and Tom Cleary (Chris Sullivan). These two are on another level with their characterization and acting. The medical side of the show still is a bit disappointing, with the writers continuing to showcase select stunts from medical history, but not really delving into day-to-day medical care. In this season the patients feel more like props than ever, and the hospital feels like a stagnant backdrop. The personal drama of the hospital staff is instead the focus of the show.

Even more devastating than the first season: "'This Is All We Are". (Mauro Lanari)

Loved this programme.. Great, riveting TV at it's best and Clive Owen is superb

powerful and high quality show. beastly directing in every episode (1 viewing)

Engaging and relatable drama in an era of rapid social and scientific development

Of all the genres that become popular television over the years one stands out as the perennial favorite, the medical drama. You settings a better recreating life-and-death tension and intense interpersonal drama stories revolving around a hospital. There is a social structure that is clearly defined; doctors, nurses, administrators and support staff. There is also a natural source weekly guest stars as patients check in and out of the facility the their own story that can extend to any number of episodes as required. The most unique variations of this theme added to season run on a premium cable channel, Cinemax. Not only is the lack of FCC jurisdiction allow latitude and artistic freedom unobtainable on the traditional broadcast channels the original series on these upper tier cable networks has been a major contributor to breaking down the once firmly held barriers between television and movies. This is allowed significant actors, writers and directors to freely move between the two settings. All of this directly relates the series on the consideration here, 'The Nick'. Having just completed the second season it's Blu-ray/DVD deserves a place in any serious collector's bookshelf. Unique attribute about this series that not only made one of the most entertaining medical dramas ever but also one of the most unique is that it set at the turn of the 20th century, 1901. There is another factor that is a major contributor to the success of the show is it was created and directed by one of the great directors of our time, Steven Soderbergh. This groundbreaking filmmaker has brought his distinctive visual style and powerful ability to captivate audiences with an intriguing story to tell to television. Forget about the shows that corporate that your parents and grandparents used to love. This series takes personal conflict and cutting aid medical procedures to a level that single 'Ben Casey', 'Dr. Kildare' and even 'Dr. Mark Green' could ever have imagined in the wildest scenarios possible in their respective shows. Adding to the appeal of these stories presented here is that the principal characters are based on actual physicians and surgeons that help change the course of modern medicine. The Knickerbocker Hospital is one of the busiest hospitals in New York City. Most hospitals then and now, the refining a never ending struggle against lack of financial resources. As such they try to take on as many wealthy patients or at least those were able to pay the hospital bills. Ambulance d will always rivers such as Tom Cleary (Chris Sullivan) always on the lookout for profitable patients even coming to fisticuffs with the other drivers to make sure The Nick get the most potentially rigid patients. One advantage that The Nick held over the other hospitals had one of the most innovative and groundbreaking staff whose determination to improve the quality of care in the understanding of the human body and surgical procedures return this hospital one of the most cutting-edge facilities in the world. Chief among these next-generation surgeons was Dr. John W. Thackery (Clive Owen) to establish many of his own surgical procedures that would become standard in the operating theater. In order to make some of these procedures possible he had to design and create many of his own never before seen surgical instruments. It has been said that there is a thin line between genius and madness and Thack perpetually trying to balance himself on that thin line. In the operating theater he could perform miracles the scalpel and his handmade instruments but his personal demons were always there waiting to take them down; his addiction to cocaine and opium. In 1901 both substances were technically legal and often available in hospitals for the treatment of pain and promoting an anesthetic effect. As the second season begins Thack I finally succumbed to his addictions suffering complete psychological and emotional breakdown. His friends including their well-connected surgeon, Dr. Bertie Chickering Jr. (Michael Angarano) and a very progressive nurse from Kentucky and his former lover, Lucy Elkins (Eve Hewson), managed to commit him to a detoxification and rehabilitation program at a very exclusive facility. Use the most modern treatment to help people free themselves in cocaine addiction using a new medication available by the Bayer aspirin people, heroine. As with many things in the series as unbelievable as it may scene this is not a plot contrivance but historical fact. Thack managed to get out and clean himself up, at least to some extent, except now he's addicted to heroin and his return to cocaine by boiling down the aqueous solutions readily available as an injectable and boiling off the water to make a powder that can easily be snorted. Remaining at the Nick as the chief of surgery is Dr. Algernon C. Edwards (Andre Holland) has one of the best resumes in his profession. Dr. Edwards had an education far superior to most in his profession having risen to the top of his class universities and medical schools both in United States and Europe. Besides his phenomenal education and unparalleled intellect is one of the best surgeons on both continents also developing his own techniques and publishing papers in peer-reviewed journals. It is also constantly fighting against being fired by the Board of Directors. The only reason they would want to get rid of such an amazing and gifted surgeon because he's African-American and even several decades after the Civil War prejudice is still alive and well. The greatness of this man extends beyond medical and surgical acumen surreptitiously misappropriates various resources of the hospital and opens a secret free clinic black and indigent would normally be denied any medical care. Mother plot threads from previous season that is continued into some extent resolved concerns Sister Harriet (Cara Seymour), a Catholic nun who serves as a midwife and runs an orphanage. Joseph provides a service that is still controversial in the 21st century, she performs abortions remember that unwanted pregnancies. Typically her patients were victims of an abusive husband worn out to the brink of death by too many pregnancies. Assisting her in transporting the patients is Tom Cleary, is one of his many schemes to supplement his income. In this season Sister Harriet has been arrested and forced to stand trial. The judge is a staunch Christian who does not even need the unnecessary side of a real trial having prejudged or before he even sat down at the bench. Cleary manages to gain enough money to bribe the judge brings Sister Harriet. He has always been in love with her and now that she is free of vows begins to pull closer to, which is expedited by than going into the con the manufacturing business. Every single character in the series goes through major transformations in this season. Herman Barrow (Jeremy Bobb), the manager of the Knick, has been getting kickbacks from everyone from hospital vendors to various staff members. The Board of Directors has decided to abandon the current location of the Nick and move it up town hopefully can attract a better class of patients. Barrow is taking full advantage of this with kickbacks in every shady deal imaginable. It is also diverse sufficient funds from the hospital to invest in a new subway system being built in Manhattan. Before the love of the prostitute and sacrifices his family and endangers his career by buying her expensive gifts including an apartment overlooking Central Park. Family troubles abound as Doctor Edwards is reunited with a woman he married overseas, Opal (Zaraah Abrahams) was an ambitious social climber determined to have the same place in society is a rich white woman would have. A similar objective of class elevation is undertaken by Lucy latches onto the rich and successful brother of the philanthropic Cornelia Robertson (Juliet Rylance), Henry (Charles Aitken). After being Thackeray's lover an enabler for his drug abuse strict Christian upbringing is completely undermined. She entices Henry and perceptual favors in order to be showered with gems, fine clothes and introductions of the best restaurants and clubs society has to offer. This series you are able to do its ability to maintain storylines that cross the currently maintained social hierarchy of the time. You have the socially 'inferior' working-class Irish desperately trying to call about some life for themselves in this new world. Cleary and Sister Harriet represent this downtrodden demographic. Algernon and his family are able to provide a look into the post-Civil War black community. Both parents are employed by Cornelia's family and was a father's help that allowed him to start on his academic and professional careers. In New York City is a particular hatred all but against Native Americans. They were still blamed for the draft riots to set New York City streets ablaze. From our comfortable position in the 21st century it is relatively easy to look down upon the surgical techniques there were being invented. The use of electricity for something as simple as a surgical suction was groundbreaking freeing up somebody from having to manually crank a pump. Clearly manages to purchase a truck which he turns into a motorized ambulance renting his services to the Nick and demonstrating that at this time horses were still the dominant form of travel in the streets of New York City. The subway system the natives of the Big Apple take for granted only just beginning back in 1901. Aside from the interesting historical perspective this series manages to immediately captivate your attention to personal drama in the examination of burgeoning social issues including one that is infused in the story in a very quiet fashion, eugenics. It is difficult to believe from hell 20/20 hindsight that there were serious thought given to the efficacy of for sterilization of the 'mentally deficient' and the 'lesser races' that included but not limited to Blacks and Jews. The last episode of the series is one of the most exciting examples of television that I have seen in a very long time. I cannot even allude to a single aspect of it without providing a spoiler. I understand this is the end of the limited run series both seasons or something that everyone will find exceptionally entertaining.
See Details