The Legend of Korra: Season 1
(2012)
Where to watch
Buy from $1.99
Subscription
Buy from $1.99
Buy from $3.99
You might also like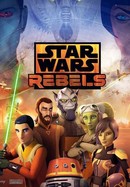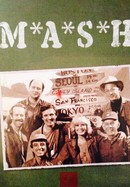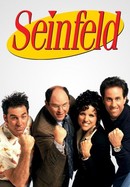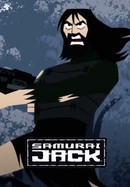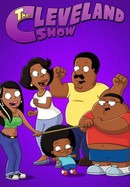 Rate And Review
The Legend of Korra: Season 1 Photos
News & Interviews for The Legend of Korra: Season 1
Audience Reviews for The Legend of Korra: Season 1
A very interesting idea about the inequality between benders and non-benders is drowned in a lazy sript, where instead of revealing the problem, an annoying soap opera is shown. But it's still interesting and entertaining.

Korra was my favorite characters, the series are beautiful, they were my favorites, the fighting is better, it makes me feel like it's a comedy, well, like it's the best of the nickelodeon series, Just my problem: Nickelodeon no reference, The Legend of Korra characters I hate: Marko, Bolin, tarlok and the mustachioed Guardian from Revolution without the name.

If you love Avatar, you'll love Legend of Korra. It's modernized but still feels timeless. Korra is a great foil to Aang, and surprisingly, I find Amon to be a much a more terrifying villain than Ozai. Amon is more real of a villain, and you never know when he'll show up, unlike Ozai who mainly sits on his throne. Book 1 is an amazing introduction to the series and I believe it is tied with Book 3 of being the best of Korra.

The great show with awesome characters and great storytelling. The world-building was so awesome! I really enjoyed how this show focuses on a new Avatar and characters instead of the older ones. This show is a good sequel and a must see!

I loved it. Really liked the equalist plotline, the probending, and the animation was so smooth throughout. Even the love triangle people complained about really doesn't take up much time. The show was originally supposed to be a mini-series, and you can tell, but it did keep me engaged and it was gripping throughout.

While widely loved for its more adult themes and setting, the first season of this Avatar spin-off Legend of Korra suffers from shaky writing early on and a relatively short season, giving little room to breath when the arc starts moving. But when it does move, it goes in promising directions.

The animation and music are phenomenal. The characters were interesting and engaging. I enjoyed the storylines - especially the Equalist conflict and probending. Shout out to Steve Blum for voicing a character that gets thrown out a window again!

It's really a shame. This show had a solid foundation and a lot of potential, on top of gorgeous animation and a great soundtrack. These assets are promptly squandered and wastes far too much of its quite limited runtime on a forced and terrible love triangle. It will forever make me sad.

I am a newcomer to the Avatar series. I absolutely adore Avatar: The Last Airbender, and just finished binging it for the first time. It was way more than I imagined it would be, I was blown away. I hated the legend of korra, however. I hated the setting and the main character. korra is just awful. She is so unlikable. She is selfish, rude, disrespectful, throws violent tantrums like a toddler, and she gets away with it all. I don't understand how they fell so far between the two series. Awful.

As a fan of the original series, LoK is a brilliant successor. It doesn't ruin any of the original characters and shows us the natural evolution of the world. Its a new Avatar that stands on her own.