The Legend of Korra: Book Three - Change
(2014)
You might also like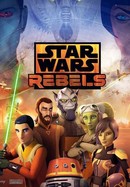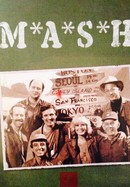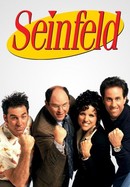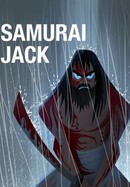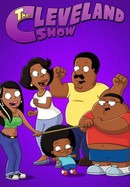 Rate And Review
The Legend of Korra: Book Three - Change Photos
News & Interviews for The Legend of Korra: Book Three - Change
Audience Reviews for The Legend of Korra: Book Three - Change
A big step up from Season 2, but that's a very low bar to set. It's also not worth having to set through the first two seasons to get here.

This season has excellent fight scenes and beautiful animation. One of the antagonists, an airbender, uses airbending in some creative ways. The music was also a standout.

The Legend of Korra Season 3 is an improvement over Season 2, and the musical score is pretty epic.

Spectacular!! An Avatar may have never faced a bigger threat than the Red Lotus, a group of powerful benders that exceed Korra's skills when they are together.

By far, my favorite season in the entire show. The villains are super good, as they had the most impact on Korra out of any of the other villains in the series. Zaheer is a madman who's philosophies are taken too far because he believes in freedom. Also, it seemed that harmonic convergence was able to bring back the air nation as non benders around the world had the random ability to airbend, though Zaheer was one of those people, unfortunately. His devotion to his philosophies to freedom tie in to his airbending skills rather flawlessly. Of course, he wanted to wipe out all world leaders since he thought they were the cause of everyone incapable of being free. Of course, he did succeed, but only for one world leader, which was the Earth Queen (aka my least favorite character in the season). Korra also had to help recruit airbenders to rebuild the air nation after the genocide during the hundred year war in the original series. This season was very exciting to watch, and the finale is super intense. 9/10.

It's fine. Nothing too bad, nothing too good. The villain is kinda annoying but they tried their best.

The greatest season of an animated show of all the decade, at least in the west world.

The unusual ending of season 2 with Korra losing her link with the past avatars and uniting the spirit world with the human, was turned into a masterpiece in season 3. The rebirth of the airbenders was a wonderful addition, the challenge of having spirits and humans live together was a great theme. And last but not least Zahir as a character was superb, a villain with a philosophy that makes the viewer truly question what is right or wrong. This season, and the show as a whole, also contained a very unique artistic vision which was beautifully animated and (mostly) well-scripted with some truly memorable dialogs. Although, it's without question that the themes of this show can be fully appreciated only by an older audience, and generally its not meant for the same audience as The Last Airbender's.

What a masterpiece! This is a huge improvement over Book 1 and 2 and it's almost as good as Avatar Book 2 and 3. The great pacing of season 1 is back with the threat of the Red Lotus being built up brilliantly, the animation and score are better than ever, every action sequence is simply exhilirating (especially the final battle), it was great seeing Ba Sing Se again and Zaofu is just a beautiful location. I love Lin's conflict with her sister as well, the love triangle is no longer here and can we talk about how amazing the villains are? They are much more sympathetic with great dynamics and have ideologies that are understandable but they're still threatening. All I'm going to say is if you stopped because of how bad Season 2 was, come back as Season 3 is a masterpiece!

LEGEND OF KORRA season 3 adds philosophical depth to the series, as the villain Zaheer shows that a mastery of oneself can lead to a mastery of one's abilities. As Korra learns more about herself and her abilities, she grows in mastery but also has to contend with those who would tear her down. This series is nothing if not consistent with its exciting animation.