The Nightly Show With Larry Wilmore: Season 1
(2015)
You might also like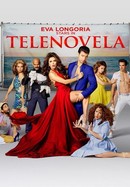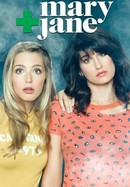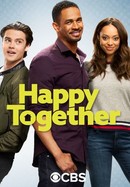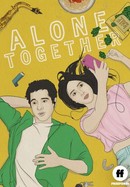 Rate And Review
Audience Reviews for The Nightly Show With Larry Wilmore: Season 1
Jokes aren't funny and the commentary is shallow.

He's sharp and edgy and really covers the topics.He's really good. I really hope the show will continue.

So far, our favorite of the new generation of political comedy late night etc. Creative, bright, funny regulars, interesting guests, salient commentary.

"Critics" give it 100% while the actual audience gives it 24%. That should tell you something.

An awful addition to Comedy Central's late-night lineup.

Entertaining, edgy and a refreshing change from the white themed and dominated entertainment news shows. I would give it 5 stars but the round table 'discussions' can fall flat occasionally. Maybe Wilmore's deadpan approach makes some wonder if he is serious or pulling your leg. In many cases it's both. While it may still be trying to find its zone, it is certainly an entertaining show that highlights issues that often make some people uncomfortable.

Terrible. Larry Wilmore is one of the least funny people to ever be on Comedy Central and I'm including Carlos Mencia...how he got his own show and Lewis Black didn't proves that it's not worth working in the entertainment industry.

Colbert was going to be a tough act to follow, and Larry Wilmore, host The Nightly Show, doesn't seem up to the task. The biggest problem with The Nightly Show is that it's trying far too hard to be a news program on a comedy network. The round table discussions fall flat, as the "expert" and the guest often are drowned out by the "comedian", and one of Larry's writers, both of whom I have no interest in hearing their opinions on various subjects. I can see a round table discussion on MSNBC or on CNN, I don't need to turn into Comedy Central to see one. Give her absence, one has to assume that writer and contributor Shenaz Treasury has already been sacked, in an effort to retool the show. But one of the biggest problems with the show is that Wilmore does not have the presence nor the personality to carry a show like this. He comes off as flat, his delivery ls limp, and he lacks the quick wit needed to go off script, especially in a round table format. Where Colbert led with comedy as his focus, The Nightly Show is attempting to be news in a comedy wrapper, and it simply doesn't work.

The show got off to a rocky start and I now find it unwatchable. The character Wilmore played on The Daily Show was always funny, but now that he's just winging it, he's out of his element & having a different group of people that want to be famous & rich trying to fan the flames on the scandal of the day is not classy and certainly not funny. The critics seem obligated to give the show a positive review for what it represents, but you can't make me watch it.