You might also like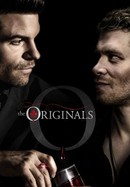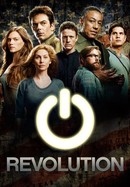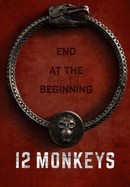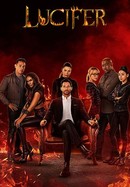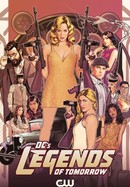 Rate And Review
News & Interviews for The 100: Season 3
Audience Reviews for The 100: Season 3
The first and second season were decent but after all the killing, retribution, alliances and deception, it becomes just more of the same. For season 3 I like the new twist as we learn how the world was destroyed and the struggle against Allie but I still find myself bored and losing interest. I will probably not watch the rest of the series which is too bad. It looks like the later seasons get better. If the creators had limited the series to just 4 seasons, it would probably be a lot better.

Can I just talk about how awful this season was. I practically watched it holding on to the hope that maybe we could get back to the great potential this show had shown during its first season, but as I said in the previous season's review. I would never date the person responsible for making me known as "Wanheda", (commander of death,) and I don't think Clarke would have either. I can understand forgiveness and forming an allegiance, but dating... Nope. This season is up there with season 7 as the worst seasons of the 100.

The storyline was pretty interesting but got boring pretty fast. I loved the clurphy scenes and Lexa coming back for a second.

This season really started to lose me for awhile hoping season 4 can reel me back in.

The show has lost some steam by the end of this season with some of its departing characters but it is still a blast.

Foi uma temporada muito escura, algo que realmente foi impressionante em ver em um show que era teen, a explicação de como tudo começou no episodio 13 foi maravilhoso, eu amei aquele episódio. Essa temporada foi o começo de muitas mudanças em alguns personagens.

It's a very enjoyable show despite being full of horse***t , like a) mankind was stuck on a spaceship for almost a hundred years yet oxygen had never been a problem until last minute plus they could still produce whatever the heck they wanted - where they got the raw materials / resources from mystifies me b) the grounders are still perfectly capable of speaking flawless English yet they've invented a new language to communicate - just for kicks, I imagine

Season 2 got a lot better in terms of pacing, more complex storytelling, dozens of fresh faces, and the amount of violence and surprises for humans fighting to continue living At the end of the season Clarke and the rest of the 100 crew saved the rest of them from Mount Weather's clutches to drain their bodies healing their own people, Wells survived crash landing on Earth but left to find a new haven called the City of Lights, the Grounders and the 100 crew seemed to form an alliance to strike out the same enemy that made Reapers go all savage but their Commander backed out only to save their own skins, Octavia became a true Grounder fighter evolving herself, Lincoln survived being captured from Mount Weather, and Clarke decided to leave the 100 crew not wanting to face everyone after the genocide she committed in order to save everybody else On top of that, Wells followed some drones into a giant mansion founded by a woman in the form of a hologram named Allie who's been waiting for him for a long time...a plan involving a nuclear warhead for some reason Season 3 opens with Clarke gone, the 100 crew have established a new colony called Arkadia complete with livestock, trucks, Wells has found the so-called City of Lights from Allie but apparently no one else can see her, we finally get to see the one responsible for nuking Earth in the first place by relying on an A.I. system, and it looks as if the Ice Nation might start a turf war the Grounders only see fit if they join the 100 crew they can become the 13th clan and establish a coalition therefore having a chance against the Ice NationWhen they find more survivors another power struggle seems to take effect, a man called Pike wants to take the upper hand and wipe out all the grounders even if it means cutting all ties leading to a coup  next to that this Allie illusion intends to wipe out all pain and suffering but also at the expense of people's memories and their humanity to gather everyone as a collective unit, all of them share a consciousness linked to one another, it definitely goes for a more macro-based approach this time Octavia finally blends into the life of a Grounder by honoring the warrior code but she suffers a huge loss Clarke tries to reassert herself but can't seem to face her demons of the past, is Clarke the angel of death?, everyone seems to believe it follows her everywhere with every decision she makes with no regard for anybody else is the problem with mankind too many people living in the same world?, is artificial intelligence the best answer to keep humanity in check?, submitting free will and control may not be the answer, taking away our pain removes what makes us who we are, we're not better people without it, we atone for our sins by creating another solution even if it abandons everything from before, taking a leap of faith towards hope and unity is one thing, succumbing to false prophets is another, are human beings the only species that act against their own self-interest?, you don't ease pain but you can overcome it, it's not always about the goal it's how you get there the finale leads to Clarke and the others attempting to free all the warped minds Allie has influenced and that includes the soldiers of the Commander in Polis, it's actually a pretty cool-looking metaphysical battle to determine whose will is stronger and what to actually do about pain and suffering Season 3 is heavier on the emotions, bloodier with the violence, more provoking with its themes and ideas on keeping mankind in check, and wrestles around with emotions either making everyone stronger or weaker or abandoning them altogether it's one of the more bleaker seasons to watch since it seems Clarke and the others are starting to lose touch with themselves but still this show is so freaking cool raising the bar even further with the players and more world-building the cliffhanger wasn't as strong as the previous ones, maybe could've ended on a more conclusive note but I'm looking forward to Season 4 and what else the creators can do humanity is still far from being saved as well as being perfected that much is for sure

The season didn't live up to the expectation that the last season set. The first half of the season was as to be expected- great. But the second half really felt rushed and things didn't really connect. It was a bad approach to improvise changes in character availability. But, the finale did what it needed to do to set the plot for next seasons big bad.