The Americans: Season 6
(2018)
You might also like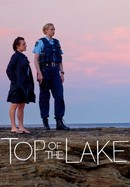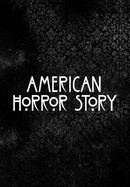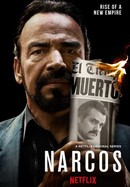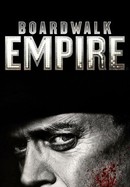 Rate And Review
The Americans: Season 6 Videos
The Americans: Season 6 Photos
News & Interviews for The Americans: Season 6
Audience Reviews for The Americans: Season 6
Brilliant, absolutely brilliant. The best finale of any series I've seen. The weight of the entire series cascades into the finale. You absorb grief and suffering of every character in which each faces a reality worse than death. It's a tragic but beautiful ending. Absolute masterpiece.

The finale of The Americans was one of the worst I've ever seen in any series. Completely off-genre. Suddenly this spy thriller turned into the Hallmark Channel. lt was like the writers wanted a happy ending so badly that they completely forgot about the unresolved plot threads and the guilt or innocence of all the characters. They were TOO NICE to everybody! It should have been packed with action, and one of the main characters should have died (Elizabeth) and built to a huge climax, but it felt like an epilogue, and a very dull one at that. A real pity for such a great series, and bad enough for me to give the entire season only one star.

With an excellent cast, thrilling storylines and themes, The Americans is a must see show and is perhaps one of the best shows ever created

The worst, the most disappointing season ever. But it has been bad for a long time since perhaps, season 4. Too slow. Too boring especially when they start speaking Russian. Nothing exciting happens when they speak Russian and I always fast-forward not because I don't like reading subtitles I love it but because it's so boring.

Thrilling and amazing until the last minute

So sad to see this series end. This insight into Russian and American espionage has been a thrilling edge of my seat ride. Excellent story telling.

I don't like the climax , the lady with such horrific deeds and without any emotion should not have been free. Even there is glorification of the character, when she is completely manipulative towards her husband and even daughter. The FBI agent letting the couple flee seems incongruous.

One of the best, if not THE best, tv series I've seen in the last decade. This is a masterpiece. I've never known a series with a better use of great music than The Americans. The finale was something I never expected but just exactly what I wanted for the antiheroes. Gut-wrenching. Two weeks after watching the finale, I'm still emotionally devastated.

Great show, although somewhat cheesy at times. But what an utterly brilliant last episode to the final series. A perfect way to end to an amazing show. Up there alongside the Sopranos & Breaking bad for TV greats.

Absolutely astonishing! I'm going to miss is so much. I can't describe how deep a Hole there is inside of me now after i finished the last season.