The Bachelor: Season 22
(2018)
SEASON: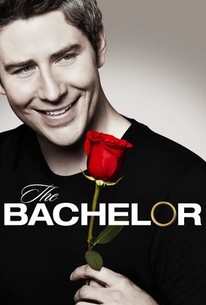 Rate And Review
The Bachelor: Season 22 Photos
Tv Season Info
After coming close to winning Season 8 of "The Bachelorette," race car driver Arie Luyendik Jr. tries again to find love among 29 beautiful women in Season 22 of the reality show, once again hosted by Chris Harrison. Among the contestants are a sports reporter, a real-estate agent, a photographer, and a fitness coach. Arie takes his favorite girls to dates in Florida, Peru, France, and Italy, in an effort to pick the one best suited to him, while the women get showered with gifts and praises.
News & Interviews for The Bachelor: Season 22
Audience Reviews for The Bachelor: Season 22
Last night I watched the bachelor for the first time in my entire life and let me just say it was an experience. The episode I watched was the very first episode of season 22, the newest season. It baffles me that some people watch more than 10 of this show seconds and say "you know what I really like watching 20 or so girls fight over some "hot" douche bag. I'm gonna keep watching." As soon as it started I really didn't want to finish the episode. it started with a dramatic flashback to a previous season that made me want to throw my laptop across the room. Oh and the episode was an hour and thirty minutes long. Kill me now Anyway, during the flashback you learn that this season's bachelor, Arie, was on a previous season of the bachelorette and got his heart broken. But now he's 36 and ready for love, ladies. Next it cuts to little introduction of some of the girls, introducing you to the ones who are going to get picked even before he picks them, making watching about half of the episode obsolete. Immediately you can tell why these girls were chosen. They are the ones who have fun and interesting things to say. Oh and they throw a couple of colored girls into the mix so people can't say they only pick the skinny blonde white girls, even though more than half the girls are skinny blonde and white. Also the oldest age I saw for the girls was 30 and the youngest 23. That means that Arie is anywhere from 6-13 years older than these girls. 13! I also learned that when the girls apply to be on the show they don't know who the bachelor is yet. That's insane. They expect to fall in love on this show and they don't even know who the dude is at first. I'm not the only one who sees a problem with that right? After all the little flashbacks and the introductions of some girls, all 29 of the women show up in a limo and talk to him a little before going into the mansion. Basically this is just the girls saying "hey im hot look at me and pick me to stay on the show please" *bats eyelashes and smiles sweetly*. A girl named Chelsea or Chloe, I can't remember, said " The hair is down and the boobs are out." I feel like that describes what was happening accurately. By the time this segment is over the show still has about an hour left, and I'm ready to bash my head in. The weird rich girl accents paired with all the high pitch petty sentences is making my ears go numb and my eyes have long ago glazed over and all I see is a blur of shiney dresses and bleached blonde hair. I honestly could write about 5 more pages about the horrible things these girls say about one another and how desperate they act (This dude isn't even hot why are you trying so hard?) but having to write this review is bringing back the horrible memories of having to suffer though this show and I'd like to keep them buried in a deep, dark, hole where they belong. So basically the rest of the show is the girls being mean and some girl kissing him and the rest getting mad, but before I finish this review I have one more thing to say about the show. When the people kiss on this show you can hear everything. Chloe or Chelsea or whatever her name is started making out with the dude and I got to hear everything about it. Everything. And lets just say there was a lot of tongue involved. My ears were molested by the horrific sound that was Arie's tongue exploring that girls mouth. I'm scarred for life. All in all watching this show was a horrible experience and I don't want to repeat it ever again. My ears and eyes will never be the same. But I guess if you like watching 20 girls being petty to one another while the pretend to fall in love, more power to you. I, however, will never watch this incredible fake show ever again. I feel like I should be compensated for the time I wasted watching this disgrace they call a tv show.

I thought this was going to be a great season with Arie Luyendyk Jr. But it turned out to be a train wreck. I hate how he choose Becca but then broke up with her so he could get back with runner up Lauren but I understand since he has such a small amount of time to fall in love with someone and pick them to live his life with. Even after all of this I still like him and feel he is still a good man. I hope him and Lauren live happily together for the rest of their lives.