The Boys: Season 3
(2022)
Where to watch
Subscription
You might also like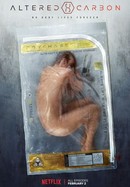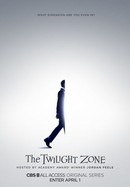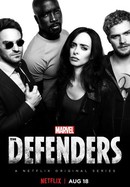 Rate And Review
The Boys: Season 3 Videos
The Boys: Season 3 Photos
Audience Reviews for The Boys: Season 3
Epic. Season 3 delivers in spades.

Some people might not find this humour funny but I sure did. The story is pretty good too

How on gods green earth did The Boys ep 6 deliver one of the best episodes of TV ever? There were at least 3 Emmy worthy performances, 5 masterfully executed and interwoven storylines, and it did it around enough adult content it needed a straight up xxx rating. That doesn't even count the undertones and parodies of today's culture. They somehow managed to sneak avengers endgame level stuff into an episode. Chefs kiss.

still good!!! absolutely fantastic, brutal and fun :)

What a marvelous way to experience the same stress, fear, and horrible situations that our current world offers but through a perfectly concocted science fiction mirror of that real world. I can't wait for all the good guys to triumph! Oy...

its goooood, its fuuuunn, i want more!!!!

Espectacular!!!! Love it!!!!

Finally caught up, bit bloody and they changed characters for diversity sake for some odd reason. Black Noir was a CLONE of Homelander, he's the one who raped Butcher's wife and framed Homelander. The Deep was black, huge and his powers had nothing to do with the water. All that being said, we are enjoying the show but please stop putting REAL WORLD Politics and SOCIAL AGENDAS in our shows. We don't want to watch it. It is why people are turning off the news, just stop.

Jensen Ackles. He is the best addition to the show. The way he portraits SoldierBoy is fundametal. Sb is so loved by audience bc of Jensen acting skills. Hope we see more of him in s4 or Amazon decides to give him spin off

I'm not sure if the writers think they are being subtle or cheeky, but the writing is nothing more than leftist revenge porn. A true showcase of the mental state of radical liberals.