The Confession Killer: Season 1
(2019)
You might also like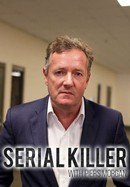 Serial Killer with Piers Morgan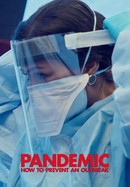 Pandemic: How to Prevent an Outbreak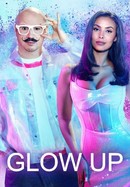 Rate And Review
The Confession Killer: Season 1 Photos
Audience Reviews for The Confession Killer: Season 1
Very well described in terms of details and information. Very little bias

Wow. Really odd story. Quite interesting. Generally well-told and well-structured documentary. Occasionally boring and repetitive. Felt they didn't go deeply enough into the source of the corruption. The whole situation and the "cast of characters" is majorly bizarre. Worth watching. So strange that this happened with this weirdo patsy.

This is amazing. One of the best, if not the best, true crime doc series of late.

He says he was abused as a child. Where's the proof? Take the patients word for it! The detective asking for more details? Cops are great at misleading questions. My mother didnt have a happy childhood. Neither did I. Doctors are GIVING folks with social issues a means to escape.

A great retrospection of community expectations versus the haphazard nature of police investigation, or lack thereof, in the USA.

Superb, my mind was blown as the story unfolded.

Excellent, highly compelling, another great documentary by Netflix. I liked the fact that not only did they do a lot of interviews of people related to the case, but also show a lot of video footages taken during the time of the events also. The series showed just how much of a disgrace to the tradition of the Texas Rangers both Jim Boutwell and Bob Prince were with their incompetence. Most heartbreaking was a frail, old Joyce Lemons, a mother of one Lucas' supposed victims who was interviewed early in the series but later turned out to have died before the series was aired without knowing who the actual killer/s or her daughter was. A Must-See documentary for me, absolutely amazing.

A searing analysis of shoddy police work relating to Henry Lee Lucas. After everything presented in this doc the fact that they still don't re-open cases to find the real killer is a perfect example of how police forces look out for themselves first and foremost. If there is even the slightest chance that a police officer's work on a case might look bad if they re-examine the case then they don't do it. It's really scary to think that they go that far out of their way to protect their "reputation". Henry Lee Lucas was an interesting man, but the whole circus surrounding him was just ridiculous. It's really sad that killers are allowed to roam free bc police officers care more about closing the case than catching the culprit.

Henry Lee Lucas is a tragic story where everyone involved was surprised in the end. It's heartbreaking. You must watch it.