The Flash: Season 5
(2018 - 2019)
Where to watch
Buy from $1.99
Subscription
Buy from $1.99
You might also like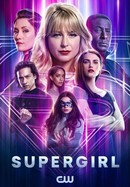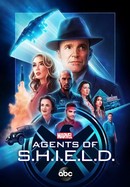 Marvel's Agents of S.H.I.E.L.D.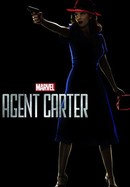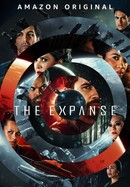 Rate And Review
The Flash: Season 5 Videos
The Flash: Season 5 Photos
News & Interviews for The Flash: Season 5
Audience Reviews for The Flash: Season 5
It's better than season 4 but still nothing special.

It's just a CW drama with super powers and a budget of what looks like 7 dollars.

It was meh. The reason for such a low rating is Iris and the show treating her like she right. Berry finds out the his future daughter is working with the person who is super manipulative and killed berry's mother so berry tell her to go back to the future and never return. Berry and Iris get into a arugment about this and that argument just killed her. Season 4 her was bad enough and her taking leadership of team flash since berry gave that role to sisco quite a while back but this just killed her for me. She should've been killed back in season 3 but this show doesn't have the backbone to remove the same actors they've had the whole time.

This show is great. Nowadays people are hating on it for absolutely no valid reason.

good season and writing but the villain was terrible

You have hopes for the show to get better after two bad seasons in a row only to be disappointed. Be ready to see the vilain starting AMAZING but then turning BORING. Be ready to see Cicada running away each episodes, even when he could kill the heroes because plot armor asks for it. Shecada then show up and is probably worst then cicada. Nora is cool i guess? Nevermind, shes an adult acting like a child. Barry lets his daughter from the future create her own flashpoint. Iris worst then ever, please make her pregnant then kill her off. Currently trying to find positives about that season. Entertaining? depends on the episodes. Flash did flash stuff. Cicada was a bad vilain but he still gave us vilain vybes. Its just a bit better then LoT, very sad to state such comment.

Abuses aren't enough for me to speak on Season 5. The premise was really, really good - Barry and Iris' daughter, Nora comes from the future to find out why her father disappeared from the timeline and why he was unable to defeat his enemy, Cicada. The problem is in the execution. It's ironic that at the same time Arrow was also coming but it had the exact opposite thing - it did so well even though the script was basically a middle finger drawn on an A4 size sheet. Cicada looked so weak. It almost seemed like they were all WANTING him/her to win. And the female Cicada! *dies from cringe and then comes back to life to complete this review* What was with Arrowverse and showing bigotry in 2018? Supergirl had it towards aliens, Legends of Tomorrow had it towards mythical beings, and The Flash had it towards metahumans. Thankfully The Flash was better than Supergirl, but not as good as Legends of Tomorrow. And the only reason why it was better than Supergirl is because of the tension it was able to create. Take that away and Cicada is basically an irrational crybaby. If I were The Flash I'd have either spanked them both till they mended their ways or just killed them as they were both a waste of oxygen. And Barry himself wasn't any more rational. He doesn't listen to anyone, he sends Nora back to the future, he ruins his relations with Iris, he treats his team like trash and he talks down to Eobard as if he himself hasn't taken help from him. This season is just a good idea with an awful execution.

Esta temporada jamás la dejare ver

There's only one thing I know about life. I know some things happen by chance. And some things happen because we make them happen. Barry Allen

I don't get it - it's everything you could want in a Flash season-! A French Detective Wells, the return of Thawne as a genuine villain, problems from future and past! Sure, Cicada isn't the strongest of villains, but you have to admit, Thawne could make you forgot about Cicada as a season villain from time-to-time.