The Magicians: Season 4
(2019)
You might also like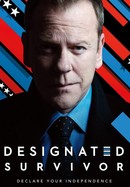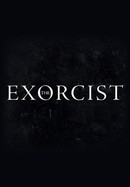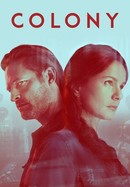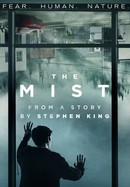 Rate And Review
The Magicians: Season 4 Videos
The Magicians: Season 4 Photos
News & Interviews for The Magicians: Season 4
There are no critic reviews yet for The Magicians: Season 4. Keep checking Rotten Tomatoes for updates!
Audience Reviews for The Magicians: Season 4
After getting sucked into the Magicians for the first 3 seasons, I found myself having moments of boredom and sheer dislike in season 4. The writing is pretty solid; it's thought provoking and 'whimsical' too. It was hard to have so much singing. The musical episode was funny and made sense for that episode. But to have so much singing after, it felt like they just kept forcing musical scenes after. The singing isn't bad but I'm still not really into it. I was especially disappointed the main character died. Usually when main characters are killed off, I find that it causes the story to unravel. I get what the writers were trying to do but with another season to go I wasn't happy with it. I love the Magicians and would of rated it 5 out of 5 but season 4 left me disappointed. I'm hesitantly starting season 5. Maybe I will be pleasantly surprised by season 5.

great show, well done , worth watching, put it on your list

fantastic until the finale, then the show doesn't really make any sense anymore. How can you kill off the main character and keep the show going, it was worse than anything GoT ever did.

Why the hell did they kill the main character for no god damm reason

great once i started season 1 i knew i had to see it thru to the end

Another season of amazingly creative story telling. I was interested in how they were going to handle such a powerful monster that even the gods feared it but the results were extremely satisfying

Sorry to see Q go, and I have read a lot of negative comments about how Q was written off because he was a bi character bla, bla, bla, one: Eliot is gay and he is still there and one of my favorite characters. two: Q was necessary to get the whole thing going, but there are still a lot of good characters in the show and I can not wait to see the next season.

This season was really, really meh... and then the musical episode 10 was puke city. It didn't start to get mildly interesting until episode 4 to begin with. It totally feels like intermission unto eternity - just place - holding. Granted, lots of things happened, but nothing had the charm of earlier seasons. The chemistry between Qentin and Eliot is always beautiful and intense, but not enough to pull it out of the Bog of Eternal Stench. There were way less 'golden lines', than we'd had in previous season's scripts. I won't spoil the end, but I'm seriously doubting as to the wisdom of bothering to watch another season. Only Hale Appleman keeps me tied to this.

Took me awhile to get caught up. Watched 1-3 seasons fast then stalled in 4. But powered through this month. What a fun last few episodes to include a musical that left me laughing so well done and I don't even like music. Sad to see Q go not sure how season 5 will be. Episode 1 Season 5 was a good start. Overall season 4 was good fun if not a bit complex. Fin! remains a favorite, glad she is still around.

My favorite series, looking at magic from a more dark and realistic perspective, with a great cast of characters, interesting plotlines, and still having enough moments to breathe and have fun with the characters.