The Muppets: Season 1
(2015 - 2016)
Where to watch
Buy from $1.99
Buy from $1.99
Subscription
Buy from $1.99
You might also like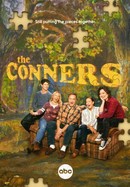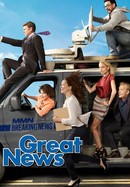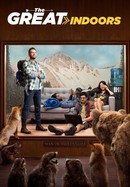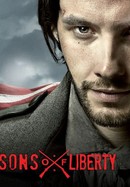 Rate And Review
The Muppets: Season 1 Photos
News & Interviews for The Muppets: Season 1
Audience Reviews for The Muppets: Season 1
The funniest sitcom for all ages!!!!!!!!!!!!!!!!!!!!

While occasionally overly edgy, this is really the Muppets at their most mature (in a good way) and thankfully still reliably funny.

The Muppets (2016) was really solid for what it was: a decently funny workplace mockumentary. Unfortunately, the only times it's ever truly great -- the few times it slips back into the classic Muppets absurdism -- are the times you are reminded of how much better it could have been. I understand the idea of trying to modernize the muppets, and certain changes -- like resetting the show in a Late Night talk show instead of a variety show -- are really quite clever, but it misses the point of The Muppet Show. Yes, it was set in a variety show, but the style of it was not contemporary or mainstream - it was a niche, surrealist, yet shockingly earnest take on classic vaudevillian comedy. By making just another workplace sitcom, Bill Prady and Bob Kushnell have created a pretty good show in its own right, but they've lost The Muppets. And that's a shame.

It was good for what it was. A muppet version of the office is what I need in my life.

Criminally underrated show and the best Muppet product in decades.

I don't get how this flopped, I think it's because we didnt get it. But its a lot of fun!!!

The show has a slow start, but near the end of the series they fix a lot of their mistakes. But they were too late... It wasn't AMAZING or anything. Just okay. But it's a show with Muppets, so it's hard not to love it.

I love the show and it's new version of what a muppet is all about. Yet, they cancelled it and ending a whole new era of memories. Shame on you. Bring back the oldest family entertainment on television. So what if the kids don't understand what they're saying, we all love them.