The Ranch: Season 1
(2016)
You might also like
Wet Hot American Summer: Ten Years Later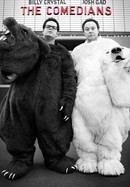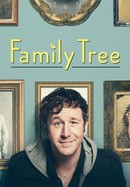 Rate And Review
The Ranch: Season 1 Photos
News & Interviews for The Ranch: Season 1
Audience Reviews for The Ranch: Season 1
It stared boring but... it also ended boring.

Kelso and Hyde are all grow'd up (sort of) and live on a cattle ranch with Sam Elliot who portrays a cowboy version of Red Forman, and predictable hilarity ensues. The End.

Your show is not enhanced by laugh tracks. It's insulting. If your jokes aren't carried by their inherent or situational humor, we shouldn't be subjected to contrived cues to laugh at them. It's a decent series, but the laugh tracks detract from the timing of the show being believable which detracts from the situation being believable. This is not That 70s Show. The actors are not assault-y scientologists. Don't try and force it to be so. e: I know you guys think that most people are dipshits, and they are. But You really don't need to spam laugh tracks to tell us when to laugh. If it's funny, let it be funny without subjecting us to the same contrived laughs over and over.

One thing that bothered me the most from the show is the inconsistency. One day they're doing really good the next day the most trivial thing becomes the worse fight in the relationship, be it father-son or husband-wife. I can't find the logic in most of the fights at all. It's funny because a lot of TV shows are unrealistic because of plot armor or how positive everything is compared to real life, this is the first show that I find unrealistic because of the opposite: how absurdly negative it is compared to real life.

Sam Elliot is a comedy star in this sitcom! Towards Part 5 things get at their best! I loved Danny Masterson and Ashton Kutcher's characters and stories! 🙌🏼

"SIMPLE Y ENCANTADORA" Tal vez "The Ranch" no sea la Sitcom favorita, pero es una que se agradece, no exige mucho para verla y a su vez se desfruta por su sencillez, con un gran reparto que ya trabajaba juntos antes, pero la joya aparte del ambiente que en lo personal me encanta, Sam Elliot hace un papel increíble, sin duda lo mas notable de la serie.

Love the show but Abby and Maggie are written as biches, selfish shrewd all the female character write a female that's not a drug addict, selfish bisexuals who ruin the family WTF WITH women on the show

I loved this show season 1-6 till they let the best person who made the show worth watching which was rooster die I'm stopping at season 6 on to the another series

I think the actors are all top shelf. Drinking on the set, then, must be a reaction to the incredibly predictable and tired lines they have to trade with each other. The timing is pretty good but the punch line to EVERY JOKE is telegraphed ages in advance. Without the fake canned laughter the audience has no reason to make a sound. The set is dark, depressing, and hokey... just like the dialogue and story line. This whole production clearly despises the White working-class men who do so much for this country. The producers and money people can be sensed sneering and jeering every single citizen of "fly over" country in every show. Yuck.

I never truly enjoyed watching it and yet I kept watching it. Something about the acting that didn't seem convincing in some characters (Abby had to keep her arms crossed 90% of the time, almost never changed facial expression and finished every sentence with her lips half opened; Colt's mom also had the same facial expression no matter what the situation was; Heather spent half the series with her hands in pockets of hoodies, jackets or pairs of jeans. and also had a limited repertoire of emotional expressions).Most of the jokes were not funny, and some very forced dialogues just made it a weird experience. Beau is a great character though. Rooster and Colt were just a copy and paste of that 70s show so that wasn't super interesting either. Ironically I laughed the most in the last episode. Go figure.