The Simpsons: Season 26
(2014-2015)
SEASON: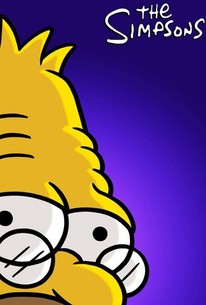 The Simpsons: Season 26 Photos
Tv Season Info
Series 26 opens with Springfield being rocked when a resident dies; Krusty feeling insulted during a comedy cable-channel roast and deciding to retire; and Lisa stepping in to protect Homer when she believes he's on his way to getting hurt. In other highlights: a Halloween-theme episode has Bart reading Aramaic symbols from the bottom of his desk, which leads to him and Lisa to being transported to an alternate world filled with demons; and Moe organizes a "Clockwork Orange"-ish gang in which member Dum (Homer) falls for a young lady (Marge) who wants him to quit; and, in a homage to "The Others," the Simpsons reconnect with their earlier incarnations from the Tracey Ullman era. In a crossover episode with "Futurama," that show's Planet Express crew arrives in modern-day Springfield to keep the Simpsons from having a disastrous impact on the future.
News & Interviews for The Simpsons: Season 26
Audience Reviews for The Simpsons: Season 26
Season 26 of The Simpsons is yet another lackluster season that barely delivers any laughs. Reflecting the drop in quality is the rather poor roster of guest stars, (Sarah Silverman, Nick Offerman, Willem Defoe, Sammy Hagar, Elon Musk, etc) which is pretty light. Also, a number of the episodes are recycled plots from previous seasons; such as Marge starting a food franchise, Homer joining a band, Krusty retiring from show business, and Grandpa retelling old war stories. However, there is an excellent Futurama crossover episode that's quite clever and fun. Long past its prime, The Simpsons isn't really trying anymore and it definitely shows in Season 26.
Discussion Forum
Discuss The Simpsons on our TV talk forum!