The Umbrella Academy: Season 3
(2022)
Where to watch
Subscription
You might also like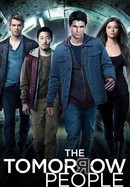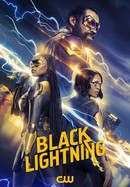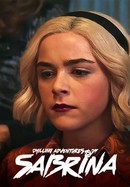 Chilling Adventures of Sabrina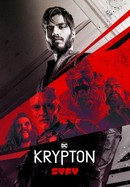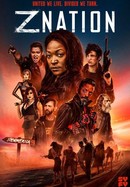 Rate And Review
The Umbrella Academy: Season 3 Videos
The Umbrella Academy: Season 3 Photos
News & Interviews for The Umbrella Academy: Season 3
Audience Reviews for The Umbrella Academy: Season 3
It was going really well until the last 3 episodes

I love the character development and the chaos in the plot. I think the performances were amazing (Allison and Number 5 being outstanding). This series again investigated the different traumas/developments of many of the characters as to acknowledge them, but the darker themes did not overshadow the fun. This is what makes this show entertaining, it shows the worst and best sides of the characters and situations. I like the way Victors transition is just accepted and that it doesn't become a major plot piece as that would no have made any sense as there was no foreshadowing. It is also a good example of how to deal with of such a situation. Allison's pain and change in character is such a breath of fresh air. It isn't pleasant (per say) to watch, but that isn't the point. She is going through hell, having lost her daughter and the man she loved. Diago and Lila are such an entertaining pair. Number 5 has from the start been an absolute star, that kid is awesome! The plot is repetitive with the apocalypse theme but that is what this show is about. That is what I expected, and I am happy I got it. At least every time it is a new apocalypse, I hope next season explores the alien race that Reginald Hargreeves was apart of!

It's rare to find a show where you're rooting for the apocalypse and for all the characters to die in a grisly and painful fashion, but Season 3 manages exactly that! This is season is slow, dumb, inconsistent, sanctimonious, indulgent, and self-congratulatory. While I didn't love the direction the show started going in season 2, it was at least a coherent story with a fascinating set-up for season 3. That set-up is simply wasted, and wasted in such a tragic manner. The Sparrows are just sort of there.... which is about the most generous thing I can say of them. Vanya's transition comes basically out of nowhere, and it is painfully clear that it's written in only because Elliot (formerly Ellen) Paige has come out as transgender in real life. I wish him all the best, but he's an actor and should just play the damn role rather than force rewrites so he doesn't have to work as hard pretending to be someone he isn't. This sort of pandering is obvious to the audience and really breaks the immersion. But more than that, the characters have become *caricatures*, pretty much across the board. Klaus and Five are still watchable, but the rest are all noticeably more one-note than in previous seasons. I swear Luther must have had a frontal lobotomy between seasons, Alison is perpetually angry, Lila is a new character in every episode, and Diego has no edge whatsoever. At least Reggie got to show a little range this time, but even then it's undermined by the ending. I don't even know where to start with the plot. It has more holes and a Swiss cheese factory, and is best described as "stuff just happens". The characters have very little agency here. Do yourself a favour and pretend the show ends after season 2.

There were so many cringe moments and stupid dance sequences. It honestly felt like they wasted way too much time in pointless "feel-good" moments that only pull away from the direction the show seemed to be heading. For example they skim through the action scenes and the real badass moments instead to bore you with childish dance scenes and a series of drawn out wedding episodes. The literal climax of season three is at the 15 minute mark of the last episode and its a whole 3 minutes. Everything else until that point in season 3 seemed like a pointless build up to an issue that seemed to be imagined just to create a false conflict to justify the season. All in all it feels artificial, shallow, devoid of any real creativity from the first or second season, and to top it all off it ends with a terrible send off of the original cast. I honestly wish I never watched it and instead lived the rest of my life not knowing who the sparrow academy was. At least in that way my imagination could provide a better story than season 3 did.

Vanya's transition to Viktor was highly unnecessary and many characters were decimated in the process. Allison was the most affected and it ruined the watching experience for many.

Lots of boring scenes, the ending was insanely stupid and underwhelming. Completely lacked the storytelling of the previous seasons.

Didn't realise that we now live in a time where actors/actresses refuse to get into character and want the character to reflect who they are off screen. Play the character you signed up to play or get recast in my opinion.

Do yourselves a favor finish the show at season 2 Season 3 is extremely badly written, you can see the hand of the director pushing the script in an artificial manner, powers were completely misrepresented or even supressed in order to suit the story, not to mention bad acting by some actors. Dont care if they renew the show, my experience with UA ended here.

Season one was really good, season two started to slip....and in classic fashion, season 3 is continues the downward spiral.

Alot of dead time. Alot (most) scenes feels like it's just fillers. And a season ending that is one of the most anticlimactic endings I have ever seen in a show. Starting to wonder if the show is more of waste of time then any thing else One highlight is the same as each other season, and that's Robert Sheehan. If he isnt put in a lead role in a new spin-off/sequel to Pirates of the Caribbean I don't what's wrong with the world. He would be perfect as Jack Sparrows son or nephew or something. Perfect.