The Sixth Extinction: Amor Fati
EPISODE: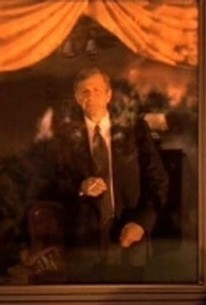 Episode Info
Originally broadcast November 14, 1999, The X-Files episode "The Sixth Extinction II: Amor Fati" concluded a three-part story that had begun with the sixth-season cliffhanging finale "Biogenesis." Still in a drug-induced coma, Mulder is placed in a "kind of witness-protection program" because he apparently knows too much about an ancient UFO unearthed in Africa. As Mulder experiences a series of bizarre and possibly symbolic dreams, Scully picks up the UFO investigation where her partner left off. The deeper she digs, the more she realizes that the fate of the world may well rest in her hands. Meanwhile, such recurring characters as Cigarette Smoking Man (William B. Davis), rogue agent Krycek (Nicholas Lea), and the possibly duplicitous Diana Fowley (Mimi Rogers) converge upon the storyline, bringing things to a shattering climax. "The Sixth Extinction II: Amor Fati" was co-written by X-Files star David Duchovny and series creator Chris Carter.
The Sixth Extinction: Amor Fati Photos
Discussion Forum
Discuss The X-Files on our TV talk forum!