This Is Us: Season 5
(2020 - 2021)
You might also like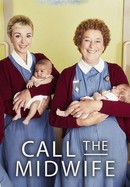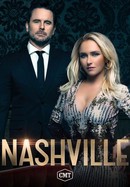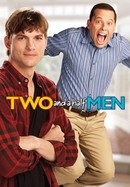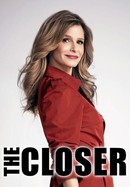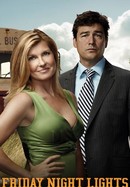 Rate And Review
This Is Us: Season 5 Videos
This Is Us: Season 5 Photos
News & Interviews for This Is Us: Season 5
Audience Reviews for This Is Us: Season 5
So help me, and I want this written on the internet to show how impassioned I am, if Mandy Moore is snubbed one more time for her incredible portrayal...past, present, and future? I give up on being a student of film and television. Radiant, heartbreaking, and the definition of tour-de-force. Please don't let this negate the other stellar actors, the incredible filming, scripts, storylines, and direction. The series is superb, but Mandy Moore is a force in these later seasons.

Season 5 of this series is a total waste of time. The cliff-hanger in the last minutes of the final episode is lame beyond description. I should have gone with my gut and quit after season 4. The first 3 seasons were solid, but from 4 onwards the quality of the writing just decreased. They traded believable characters and well thought out story lines for cringe worthy artificial drama.

I really appreciated that the show leaned into covid, and how lockdowns and fears impacted people - their plans, gatherings, careers, milestones, etc. There were so many important moments reflecting realities millions of people have been dealing with worldwide. And the way they have explored the experiences of trans-racial adoptees, and the difficult balance they strike with living adoptive families while mourning heritage lost, is incredibly important viewing. One of the best seasons yet.

The earlier seasons are a soild 10, but eventually the writers seemed to have become distracted by a checklist to include as many representations as possible.

This is us - or: how many women can I make have a baby in one series. This show seems to be about setting a record of babies and birthing scenes. Snooze. Where are the women how say no to having a baby and their partners support them in their choice? There was one character who was firm in her decision not to want children and rather than her partner saying 'I respect your decision', she had to leave him to make room for a woman who wants a baby. Geez! We don't live in the 50s anymore. Women can find fulfillment in other ways. And it's about time men get on board with that. Let me guess - the writers are all male and still think that's what all women want...

Absolutely heart wrenching yet again! The whole series has been a huge part of our household since we started watching it. The acting that goes on is also amazing. We can't believe that the next season (6) will be the last. Will be difficult to say goodbye! By far one of the best series we have EVER watched. A***

The first 3 seasons where great would give it 5 stars but feels like the writers have got slow and things are getting very boring. The writers have done amazing jobs in the past the way to dragged a whole season making us think randal and his wife was gone split up and loads more emotional stuff but does not feel like they have put the same amout of heart into this season and the whole covid thing just ruins the story line tbh

This Is Us Season 5 does well in bringing new things to the table. We learn a big new thing, new kids come and a suprise happens in the end. It doe well enough to deliever the emotions as it does too. The Emmy noms this year for it are well deserved.

Yikes. How could such a great show go so bad this quick. The brilliant and real story-telling of the first couple of seasons is pretty far in the rear view mirror now. There is a recent pattern in Hollywood that "our product doesn't have to be as good if we are careful to virtue-signal and present a woke message". It's like the creators know they will get a critical pass if they pass that SJW test. But the people know when something stinks. This Is Us is in mid-air with water skis, wearing a leather jacket, a shark circling underneath the ramp.

Despite it's reputation for revealing the truths of all it's characters, I find it to be quite misogynistic. The desires of the females characters on the show are always questioned, scrutinized and eventually evaluated by the male characters on the show. It's appalling in it's deception.