Trollhunters: Tales Of Arcadia: Part 3
(2018)
Where to watch
Subscription
You might also like
My Little Pony: Friendship Is Magic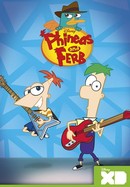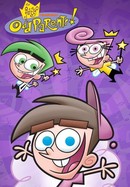 Rate And Review
Trollhunters: Tales Of Arcadia: Part 3 Videos
Trollhunters: Tales Of Arcadia: Part 3 Photos
Audience Reviews for Trollhunters: Tales Of Arcadia: Part 3
One flaw. Why it got to be to funny.

This is the best I've ever seen! The series presents an interesting and detailed world of trolls with their myths and legends. The project is filled with an exciting plot, a very high-quality script, in which all the details of the series are collected, even episodes that are distracted from the main plot, can affect the outcome of the plot arc. It is very interesting to observe the development of characters, even persons who at first look very repulsive, but then reveal their true selves (this is especially noticeable in the example of Steve Palchuk). Thank you Guillermo del Toro for this amazing, awesome and majesty show.

esta temporada recopila todo lo bueno de las 2 temporadas anteriores y lo mejora

I really hope we get more half troll/human Jim... Wizards part 1 seems to have ended that unfortunately.

This show is amazing!!! Not one flaw

Good finale to the series, but, they certainly left it open for more in the future. Let's hope they carry-on the series as most of the characters have potential to develop

Such a shame it ended. There could have been so much more. RIP Anton

best season in the best TV series and the TV series is the thing to ever been shown on TV.

I've had to give up on the hopes that one day they'll change clothes, or for Toby to at least tuck in his shirt. What this season does have is lots of character allegiance shifts, which can be less confusing and add more depth than simply adding more characters. And fear the wrath of The Pale Lady. Why they bothered to change Jim's voice mid-season for the final season ... I don't know.