Twin Peaks: The Return
(2017)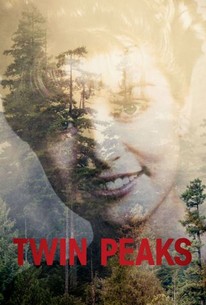 Rate And Review
Twin Peaks: The Return Videos
Twin Peaks: The Return Photos
Tv Season Info
New mysteries unfold 25 years after the shocking death of homecoming queen Laura Palmer in a quaint northwestern town.
News & Interviews for Twin Peaks: The Return
Audience Reviews for Twin Peaks: The Return
Twin Peaks ended in a completely different way than it started. As much as season one was pretty straight-forward, season three makes it all tortuous. Don't get me wrong, this is a good thing to a certain extent, but there is something that bothers me. If watched normally, it is nothing more than a good show with weird bits here and there, but if you truly want to unlock its full meaning you need to understand the hidden interpretation. However, what I don't like is that there is no way a normal person can do so on their own, and when you read or watch an explanation it feels like your experience is getting spoiled. What's the point of blowing our mind if the person who does so is not the director but a random YouTube guy? It's quite frustrating and unsatisfying.

Look - this is not an easy piece of media to watch. It's frustrating, beguiling, esoteric, and extremely slow. If it's not for you, it's not for you, and I wouldn't try to force yourself to like it. Having said that... This is one of my all time favorite things ever made. I watched the original Twin Peaks on a netflix-binge about 10 years ago. I got really into it, loved it, even watched the whole (mostly terrible) second season...but then I was so gobsmacked at how much I hated Fire Walk With Me that I was turned off of David Lynch for years to come. I entered Season 3 saying to myself "Lynch isn't gonna give me anything I want as an audience member," and just accepting that really helped me meet this piece on its own screwed up terms. On the first viewing, it felt like everything was just a bunch of random stuff thrown together and I couldn't really make heads or tails of it but it was so absorbing. The 2nd and 3rd viewings were mind-blowing. It's so well crafted; it evokes in me so many questions about identity and our understanding of reality. I just love it.

One of the GREATEST pieces of filmmaking I have ever seen. I know it aired on television, but David Lynch directed (directed the hell put of it if I might add) this whole thing as one long 18 hour movie. But was obviously slip into 18 part episodes. This (Show? Movie?) really is that good.

Twin Peaks, the Return, the supposedly 25 years in the making series really really sucks! It's pretty much garbage. I don't know who wrote the script for this and who approved it. It starts off as garbage and it continues on this way for all 18 episodes. It really wasn't worth watching and in addition it was very slow, to the point of being irritating. Seems that it was created for twelve year olds, just with added nudity and violence. I mean it is really trashy. There is no resolution to a lot of the themes either. It was just really badly done and not even clever. Even some of the actors they cast in this were not a match at all. It's very hard to believe that they would put this out. I'm not saying that the original Twin Peaks was brilliant but who in the world thought that the audience which saw this show 25 years earlier and enjoyed it, would enjoy something like this. I don't understand it. If the best thing about it is the soundtrack and just poor actors who got sucked into this project then what else is there. Unbelievable! It was very hard to watch and an insult to anyone's intelligence. To think that they had this much time and came up with something like this. There was some imagery and certain staging/settings which were artsy but there weren't too many of them and they did not help to make this better. I wonder what they would've done if the actor playing the main character, Kyle MacLachlan, was not alive anymore to join this series. I don't know what they would do. There was not much draw for this show anyways and without this actor there was not too much left. I still cannot believe how they have destroyed the only things that made the show good enough to watch in the past, like the suspense, mystery, the charm of it. Yes, there was weird but there was good weird in the first series, not super gross weird. The only reason I continued watching is because they were bringing the actors back from the original series and they did not bring them on screen all at once. You had to wait almost till the end for one or two to even make an entrance. Once again, it's garbage they put out. It's unbelievable what happens when those who already have money and jobs in the business get to work on a project which is awaited or expected. I guess they can really do a bad job and there will still be some out there who will commend them on it, not me.

Oh boy was this a ride.. a dark, twisted and unexpected ride I'll have some trouble breaking it down but I'll try. 25 years have past and Twin Peaks gets a very anticipated return to television and probably for original viewers of the 90s version these were quite exciting news. I've just recently seen the first two seasons, which I have to say I quite enjoyed, being my first experience watching Lynch's work, it was an hypnotic atmosphere, a bold story surrounding a mystery murder filled with quirky and interesting characters, so although I didn't have to wait 25 years I was still with some expectations towards the third season - I didn't know what I was in for.. First let me state that I respect cinema in all its forms , I might not like them all, but I respect the artists and their freedom to express themselves. Not all styles are liked by everyone, and clearly if this is Lynch, I definitely concluded that it is not my cup of tea, I appreciate unconventional story telling, metaphorical content, subjective topics and unexpected endings, but this goes beyond all that, this is the pure state of surrealism, it's probably the result of an awful LSD trip which you are hoping to end soon. The majority of the story moves slowly, which is fine, if there were some actually relevance to the events, I risk saying that if you miss the first 15 episodes you won't lose anything of the plot that picks up from its previous seasons, only on the latest episodes we get some interesting development and some excitement and anticipated resolution (I mean not an actual resolution but ok). There's a huge amount of screen time dedicated to random patterns, space imagery, lighting, weird figures and overall surreal art expression that is inexplicably added to the story. I'll mention again, I like unconventional story telling, one that even throws you off and makes you wonder and think of waht you saw, but its very hard to grasp any meaning from this apparent random display of scenes, some of which seem to have been created by a child, with (I would assume on purpose) awful CGI and animations that completely throw off the viewer. I've seen a lot of comments on the fact that there's nothing on TV quite like this, and I for sure agree, but that statement alone doesn't make it good, being original is something I look for on movies and TV shows but it doesn't mean it will always be good. I have no actual problem with the content itself, but here's my major problem - why call it Twin Peaks and why not making a standalone TV show or movie exploring these exact same topics? I understand that back in the 90s Lynch was very restricted and his creativity freedom was put on check (fortunately for me, bad for him I guess) and this is why the original show is so balanced between the mystery murder, dark comedy and the supernatural, with the return of the show, full freedom was given to the writers (which for most cases I would appreciate) and Lynch takes it and shifts the series up side down to the point of unrecognition, with the exception of some good moments that I do admit were present. Overall I didn't like it, it's not Twin Peaks for the most part, although I liked a lot the fact that most of the cast returned and it was nice seeing them all after so many years, and I actually find a lot of potential on the ending even though its open for interpretation, but its so all over the place for the most part that I've completely lost interest in the characters which was a shame, specially Cooper, being just a sample of what he was . If you are a Lynch fan in his true from I guess this is the perfect show, if you are a Twins Peak fan, well... check it at your own risk, for me this just happens to be called Twin Peaks and written by Lynch, these are the only two things related to the original show.

I was a big fan of Twin Peaks season 1 and about half of season 2. This was just unwatchable and went nowhere. Bad story telling. Slow and plodding.

Simply perfect in every way. 18 hours of David Lynch at his most Lynchian.

Unbelievably disappointing. Objectively terrible. Anyone claiming this new series was good is just a Lynch groupie. I am a Lynch fan, but the "Return" has none of the endearing qualities of the original. Absolutely zero warmth and humor and not a single endearing character. All the returners are watered down caricatures of their former selves. The campy fun and creepy tension replaced by over the top cerebral Lynch-ian madness and pointless gore that actually leaves you celebrating a fatality knowing you don't have to watch that actor anymore. A story that goes absolutely no where and is painfully slow. Just because you hold a shot for 5 minutes doesn't make it artistic. The show could have been condensed into 10 episodes by cutting out all the frame holds and it stI'll would have been unbearable. More useless tangents and pointless conversations between terrible actors than I can even keep track of. I've never written a review in my life of a film/series, but this was so awful that if I can save anyone from the mistake of watching and tarnishing the beauty of the original series, mission accomplished. 👎👎

If you liked the original show (first two season) then do not be as excited about this reboot as I was. Yes there are some very good episodes and scenes, but unfortunately, the majority of episodes contain scenes that go on for way too long and becomes (significantly more than in the original) awkward, b-class live music bands that has no relevance to the story, and just weird scenes that (in my opinion) to provide a significant amount to the plot and just turn you off from the plot as a whole. I loved the first show and rewatched both seasons before this, it is significantly different, and should be considered a spin-off, not a continuation. It has no heart to it I feel, every episode is a short indie horror film.

Incredibly riveting, and some of the best art - let alone television - I have ever seen in my entire life. No show and very few movies come even close.