Two Sentence Horror Stories
(2019)
Where to watch
Subscription
You might also like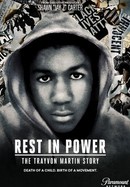 Rest in Power: The Trayvon Martin Story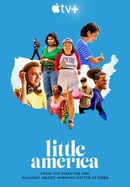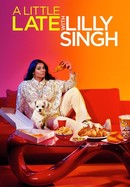 A Little Late With Lilly Singh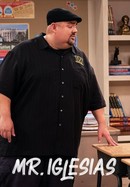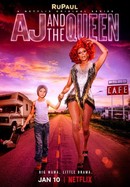 Rate And Review
Two Sentence Horror Stories: Season 1 Videos
Two Sentence Horror Stories: Season 1 Photos
Audience Reviews for Two Sentence Horror Stories: Season 1
This show is so woke and awful. It portrays any straight white male as the villain, and all queer, black & woman as victims of the oppressive patriarchy. Its terrible writing, acting, effects - such a waste of time. I tried to find an episode without the forced narrative - its in all of them!, as if they were forced to add some bs by Netflix. They should be held accountable for the toxic crap they are poisoning the minds of so many people. Here is my 2 sentence horror story: "The director wanted money, success and fame. So she poisoned the minds of the people." Now that's scary!

Season 1!! Not bad! A creative anthology series of terror with diverse characters facing primal fears in spine-chilling situations that stretch past daily routine. "Gentleman"- 6/10 "Squirm" - 7/10 "Legacy" - 6/10 "Hide" - 7/10 "Scion" - 6/10 "Tutorial" - 8/10 "Only Child" - 8/10 "Little Monsters" - 6/10 "Trilogy" - 7/10 Some of them were interesting and gripping but I think others are not very memorable. They have mature concepts of horror and they all have disturbing and effective twists.

Way to PC/Woke, Television needs to pandering to an audience that never watches this kind of show. Because their target audience is busy watch good shows just to bitch how not PC/Woke it is

Really boring, I can barely make it through one episode. The acting is also rough, I think young teens would probably like it especially if they are new to horror. I agree with the guy who said it's a wannabe Black Mirror. Creeped Out which is actually a show for children is better than this "show"

Wow........just, Wow. Words cannot express just how Milk-toast, Bland & Flavorless this "Show" is. No Interesting Casting Choices, " " Story Lines.........just a whole lot of Dross in exchange for Time you'll never get back. [F]

This horror anthology series takes similar approaches from Black Mirror and makes it different with the famous Two Sentence Horror Stories twists. It has a wide range of representation with each episode and shows horror can be applied to all sorts of people. While the storytelling could be better, this season was certainly a treat to watch.

Genuinely a terrible series, it's like a Bollywood remake of Goosebumps. It strives to have a sense of psychological horror, but it's just absolutely terrible with its execution. The acting is bad, the characters make nonsensical decisions, even from their own point of view, and it does a terrible job of catching the watcher's attention with it's over-done and cliched tropes, the main characters' words and actions feel so forced. I was so excited for a show that has such a focus on female main characters, but it botches it so terribly. This show was bad enough that I decided to make an account on this website just so I could warn others not to make the same mistake I did by wasting my time watching this. A total disappointment, don't waste your bandwidth.

I loved it , just wish it was a bit longer. Definitely material available

What a ridiculous waste of time. Worst attempt at something professional I have ever seen.

Two Sentence' is essentially the Costco brand Black Mirror. This series trips all over itself trying to mimic and repackage the themes and (in some cases) the storylines from Black Mirror. 'Sentences is heavy-handed and bumbling every step of the way. Where Black Mirror used a purposeful lack of scene-setting and backstory to instilled a sense of mystery and suspense, 'Sentences' just straight-up made me feel like I started watching the episodes half-way through and subsequently missed some details that would explain what the hell i'm watching. Case and point, the episode "Squirm." It' was a little like talking to a 3 year old. The timeline is unclear and meandering, none of the key questions are ever answered and the ONE potential anxiety-producing plot line is never resolved - leaving the viewer completely unsure whether or not it's appropriate to exalt in the main character's fully-realized revenge. The fade-in shot of the generically labeled "tapeworm eggs" in the final scene might be the most obtuse bit of storytelling currently available on Netflix. WACK.
See Details