Under the Dome: Season 2
(2014)
You might also like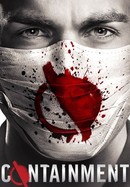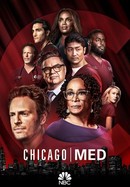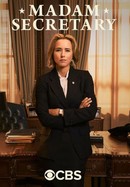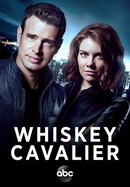 Rate And Review
Under the Dome: Season 2 Photos
News & Interviews for Under the Dome: Season 2
Audience Reviews for Under the Dome: Season 2
its ok. not as bad as they say.

The show starts killing off all its interesting characters while getting stranger and stranger making one suspect the writers have no idea what they are planning to do next.

Bustle under the dome! The series, Under the Dome, was short-lived but very entertaining. The idea of how to include a handful of people in a dome and then underlie psychological and physical stress, and what they then make of it is very fascinating. Every individual needs it under this dome. Each has its meaning. Whether it's for good or for bad. It's exciting how people interact with each other. Actually, it is also clear why it ended in the third season: In the first season comes unexpectedly a dome over a small town and no one knows where it came from. To answer the question you have to go outside, in front of the dome. This will be addressed in the second season. Unfortunately, it gets too fantastic in the last and third seasons. Extraterrestrials invented this dome and they want to subjugate humanity. The approach of this idea is fundamentally good, but unfortunately it is implemented too quickly and too confused that it loses its appeal. Under the Dome is a good series and also excitingly implemented. Unfortunately, the conclusion comes too quickly and is written too easily.

oh so there's a way out? why isn't everybody jumping in? oh right, because everybody has their own agenda.

When "Under the Dome" premiered in the summer of 2013, I was excited as anyone to see Stephen King's novel come to life. That excitement seemed to have payed off, as the few first episodes were mind-boggling in terms of visuals and atmosphere. Simply put, the show looked like a real winner. Sadly, I don't know if I've ever seen a show take such a nose-dive. For the last half of Season One and so far into this Second Season, the quality of the plots/characters has descended into an absolute mess. I usually don't like to review an "unfinished product", so to speak, but I became so frustrated with this show that I had to cut ties. The other night, I sat down to watch the third episode of this second season. About 15 minutes in, I thought to myself "why am I watching anymore?". It had become a chore, and that's when I know it is time to hang it up. Basically, I think what happened to this show is that it made the decision to stray from King's novel. Had they just done a 10-15 episode mini-series and stuck to the events King penned, this show might have really worked. As it is now, though, they are just treading water (and, I would argue, barely staying afloat) and wasting time. The characters are going nowhere, each episode does very little to resolve (or sometimes even reference) the dome mystery, and let's face it...acting was never a strong suit of "Under The Dome". It pains me to say, as I had such high hopes and excitement for this show, but it is a mess right now. Until the show creators make the decision to narrow the focus and actually start focusing on real issues (not just a "story of the week") approach, it will continue to flounder. I have a feeling, though, that the viewing public will not stick around longer enough to give them that opportunity.

Worst show ever!!! I can't believe they had some talent and UGH! The writing is beyond corny and not at all realistic. The twists and turns are preposterous. It's hard to imagine good shows get cancelled and this gets another season.

This was horrible. The acting was bad, the directing was bad and the story was stupid. It was an intriguing concept gone awry. I kept trying to watch it, but finally got fed up. I cannot believe this even has a 57% tomatometer rating.

Season 2 of Under the Dome was quite a disappointment with a ridiculous plot and random violence that served no purpose.

Utter nonsense verging on "so bad it's good."

Season 2 the story starts to get confusing and there are some continuity issues, but if you watched the first season and loved it, second season answers some questions only to create new questions. The town is having leadership issues as Big Jim makes decisions that are not always good for everyone. Real world issues like food management, population control, sustainability are addressed. Rebecca proposes population control to manage the food problem. Big Jim finds out his wife is still alive though she becomes a problem for him when she doesn't tell him everything he needs to know about the Dome. Barbie is in a romantic relationship with Julia while trying to find alternatives to the way Big Jim is planning to solve the problems that need to be addressed. As everything seems to fall apart, while uncovering the mystery around Angie's death, they discover a tunnel that could lead the residents from Chester Mills outside of the Dome. If you are already a fan, this season is for you but seems to veer off into a weird direction & complicating what was a good story.