All the King's Horses
EPISODE: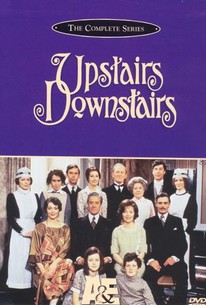 Episode Info
October, 1929: After making a killing in the American stock market, James Bellamy (Simon Williams) encourages the Bellamy household to get in on the gravy train. Impressed by James' enthusiasm, Rose (Jean Marsh) invests her life savings in a "sure thing." Inevitably, Rose, along with everyone else at Eaton Place, is wiped out by the Wall Street crash. Written by Jeremy Paul, "All the King's Horses" originally aired in England on December 14, 1975. Though the episode was made available to America's PBS stations on April 24, 1977, many markets ran it on May 1, 1977, due to their annual spring pledge drives.
All the King's Horses Photos
Discussion Forum
Discuss Upstairs Downstairs on our TV talk forum!