Where to watch
Subscription
You might also like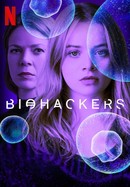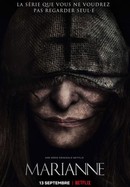 Rate And Review
Audience Reviews for V Wars: Season 1
Wow..I was planning to enjoy this series in 1 month but i finished it in less than a week lol it was so exciting and interesting..just love it. We need season 2 and more!!

While the premise is promising, the series is let down by poor world-building, uneven acting and a reliance on characters doing the dumbest, most cliched things possible in order to advance the plot. The idea of treating vampirism like a plague is handled more deftly in the better paced, acted and produced The Strain.

i love this show have been waiting for season 2

Captivating show with several well known actors. Was really looking forward to next season - left viewers on a gigantic cliffhanger. Super bummed NETFLIX cancelled season 2. Please bring VWars Season 2 back in action!!!!!!!!!!!!!!!!

A sort of vampire-adjacent story. Ironic given that the lead character is played by one of the leads of "The Vampire Diaries" and that in this series he plays a Doctor who is not 'afflicted'. Entertaining enougn, but certainly NOT high cinema.

I absolutely loved that they added a science twist to "V Wars", the way people become Vampires in this show gives it more of a reality situation. Global warming, ancient remains releasing a virus that turns people into vampires. I was absolutely Hooked when I found this show on Netflix and benge watched the first season, I was so unset that their was a season 2 of V Wars and then to read that there may not ever be a season 2! This show is so different from any other Vampire show or movie and it needs to continue! It's an amazing show, it factors in science and makes you wonder could it actually be possible for some type of situation like this to be possible. We have know idea what we could find in the meeting ice caps due to global warming, could we find ancient bones or could we find an ancient virus or disease! The possibilities are endless as to what could be trapped in some of our melting ice caps! Netflix has to continue this show! Plus, you gotta Love watching Ian Somerhalder, he was definitely the sexiest Vampire ever played in "Vampire Diaries" and he is brilliant In V Wars as Dr Swan, I'm dying to know what happens next and what Dr Swan will do! Please don't abandon this show, I can think of plenty of other shows Netflix should abandon but V Wars never should have been one of them! Please continue this show, don't leave fans hanging and upset!

We watched it all in one night... Hope there will be another season someday.

It's Vampires in a different light. Ian Somerhalder was a Vampire in TVD, and took the cure to spend his remaining years with Elena. Now in V Wars he's a Dr. trying to cure the disease I'm not sure that I've seen this twist before, but I Love it!

i love vwars,this show was alittle diffrent than other vampire shows,not to mention i loved IAN AS DR.LUTHER SWAN PLEASE MAKE SEASON 2 ,I NEED SEASON 2 TO SEE WHAT HAPPENS!

I loved season 1 of VWars and can't wait for the release of season 2. Great story!
See Details